Tata Steel eyes 30mt India capacity by 2025
Big expansion at Kalinganagar, a little at Jamshedpur, and acquisitions to help it hit target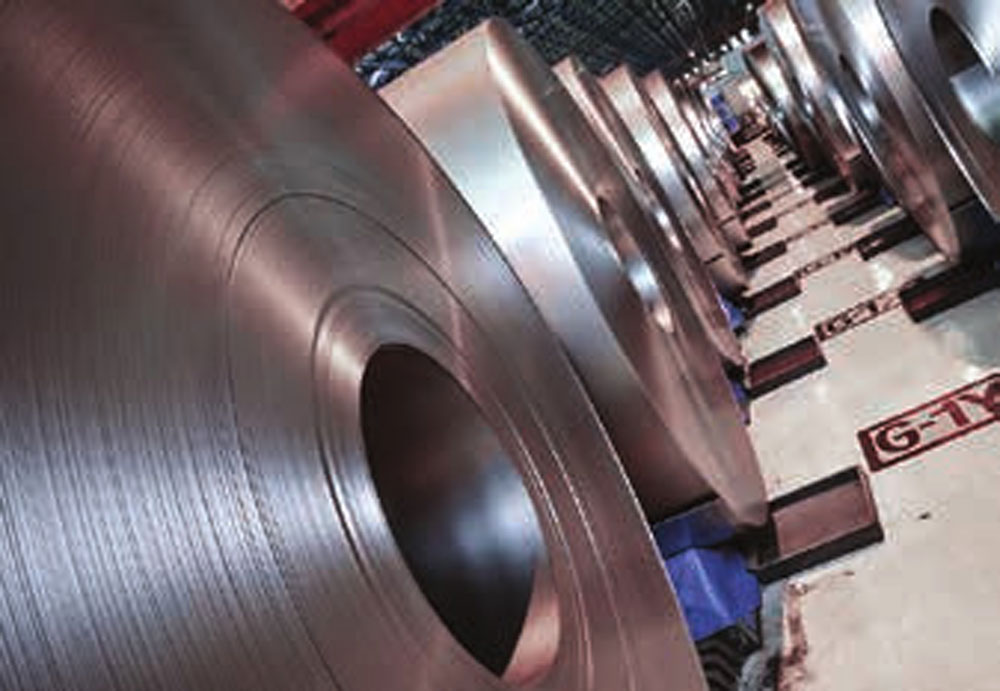 Cold-rolled coils at a Tata Steel plant
Source: Tata Steel Annual Report
---
Calcutta
|
Published 05.11.18, 10:00 PM
|
--- Steel meet
Steel minister Chaudhury Birender Singh will inaugurate a three-day event to celebrate the National Metallurgists' Day and the annual technical meeting, jointly organised by Indian Institute of Metals and Tata Steel.
Professor C. Barry Carter from Connecticut University; R. Petkar of Tata Motors; and Kunwar Singh, partner, McKinsey, will be some of the speakers at the event to be held in Calcutta from November 14-16.
Tata Steel plans to ramp up domestic capacity to 30 million tonnes by 2025 as the country's oldest producer of the alloy looks to face the challenge thrown by younger rival JSW Steel.
The company, which started off from Jamshedpur in 1905, now has an installed capacity of 18.5 million tonnes (mt) in India after the successful acquisition of Bhushan Steel through the insolvency process, excluding the European and Southeast Asian operations.
"Our aim is to cross 30mt by March 2025. As of now we have a clear line of sight up to 28.5mt," Anand Sen, president, steel business, of Tata Steel, said.
Expansion drive
The company is in the process of raising the capacity of the Kalinganagar unit to 8mt from 3mt. Sen said it would be completed by the end of 2021.
Moreover, there will be incremental enhancement of the Jamshedpur unit, which will increase its capacity to 13.5mt from 10mt at present.
The company also expects to operate the Bhushan Steel plant full throttle by next fiscal. It hopes to end the year with an output of 4.3mt after taking full control over the asset from June-end. Under the erstwhile owners, Bhushan Steel had produced 3.5mt in 2017-18.
Sen, who is a non-executive director on the board of Bhushan Steel, said an incremental investment of
Rs 500-1,000 crore may be required to achieve the plant's full potential. According to him, Bhushan Steel could be ramped up further. "Our assessment shows that it can go beyond 8mt but for that we have to put up a blast furnace, that's phase 2," he said.
Moreover, Tata Steel is hoping to close the deal with Usha Martin to acquire the latter's steel business, adding a 1.5mt facility to its kitty.
In contrast, JSW Steel now has a 19.6mt capacity in four locations. The Sajjan Jindal-led management maintains that it has environmental clearances to go up to 33mt by 2025.
Steel makers are buoyed by strong demand, led by domestic consumption, especially from the government's push to build infrastructure.
Peeyush Gupta, vice-president of steel marketing and sales, said steel demand could top 7 per cent this year and outpace GDP growth after a decade. According to him, Tata Steel was increasingly focusing on branded portfolio which now accounted for 47 per cent of the company's revenue.