Supreme Court seeks surety on telco dues
AGR dues for private players, not PSUs, says govt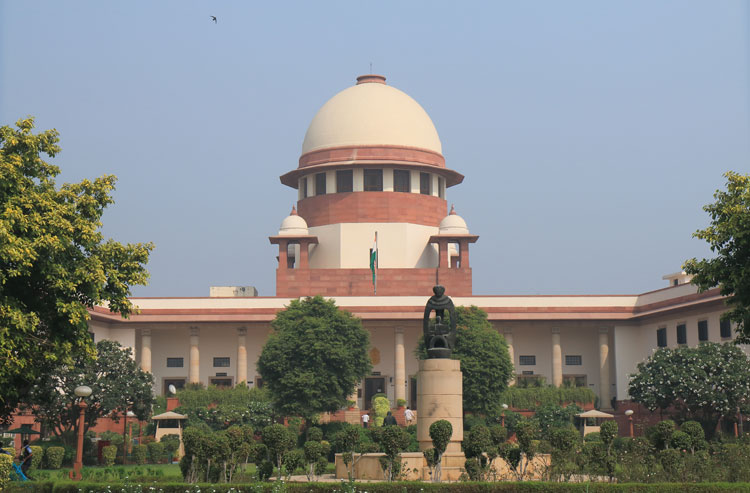 ---
---
The ability of telecom players to offer guarantees to pay their AGR dues in a staggered manner was raised by the Supreme Court on Thursday even as the court slammed the Centre for demanding the dues from PSUs such as GAIL, Oil India and PowerGrid.
The apex court asked the DoT to reconsider within three days its demand seeking Rs 4 lakh crore in past dues from the non-telecom PSUs, saying raising such a demand was "totally impermissible" and an "outright misuse" of the October 2019 verdict.
The bench also dealt with the issue of reasonable time to be fixed according to a plea by the Centre for the payment of dues by the telecom firms concerned.
"There are several issues which are to be considered. First, the reasonable time-frame, second, how to ensure the payment of the amount even within that time-frame and what kind of securities, undertakings and guarantees should be furnished to ensure that the amount is paid by the telecom service providers," it said.
"Time was prayed for on behalf of the telecom service providers to file a joint affidavit with respect to their proposal to secure the amount, which is to be paid under the orders passed by this Court. Let a joint affidavit be filed within five days from today. List the matters on June 18," the bench said in its order.
On the government request for allowing telcos up to 20 years to pay the remaining AGR dues, it sought to know the rationale for such a long time period and wanted to know what guarantees the companies and their directors can provide.
The bench told Solicitor General Tushar Mehta, who was appearing for the Centre and the department of telecommunications (DoT), that the October 2019 order for the payment of AGR dues was intended for the private players and not PSUs.
"It is an outright misuse of our 2019 verdict. You (government) are making a demand of Rs 4 lakh crore? This is wholly and totally impermissible… we will punish the officials responsible for this," Justice Mishra told the solicitor-general during the hearing, which was conducted through a video conference.
Senior advocate Mukul Rohatgi, appearing for Vodafone Idea, said: "We can't give bank guarantee. We don't have enough money even to pay our employees and meet out expenses".
Tower merger delay
Telecom infrastructure company Bharti Infratel said its board meeting, which was slated to be held on Thursday to take final call on merger with Indus Towers, has been rescheduled.
"Certain inputs that would have been required by the board for it to deliberate and take a final decision have been delayed given current environment," the company said in a regulatory filing.
The said board meeting has been "rescheduled for a later date but definitely on or before the current long stop date of June 24, 2020", it added.