Supreme Court dismisses pleas of telecom majors alleging errors in calculation of AGR-related dues
The companies had submitted before the apex court that arithmetical errors in the calculation be rectified and there were cases of duplication of entries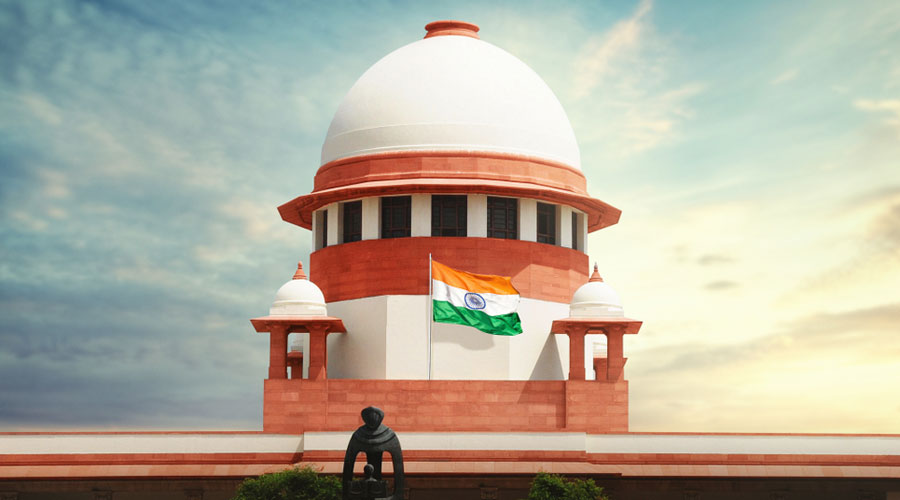 ---
New Delhi
|
Published 24.07.21, 02:21 AM
|
---
The Supreme Court on Friday dismissed the applications filed by Vodafone Idea, Bharti Airtel and Tata Teleservices seeking the rectification of the alleged errors in the calculation of adjusted gross revenue (AGR) related dues payable by them.
"All the miscellaneous applications are dismissed," a bench headed by Justice L. Nageswara Rao said while pronouncing the order.
The telecom companies had submitted before the apex court that arithmetical errors in the calculation be rectified and there were cases of duplication of entries.
The top court in September last year had given 10 years to the operators struggling to pay Rs 93,520 crore of AGR related dues to clear their outstanding amount to the government.
Telecom stocks plunged after the verdict was announced: Vodafone Idea fell 9.62 per cent to Rs 8.36 on the BSE, while Tata Teleservices fell 4.92 per cent to Rs 37.65. Bharti Airtel surprisingly rose 0.38 per cent to Rs 548.55.
Vodafone health
The verdict is expected to adversely hit Vodafone Idea (Vi), with some analysts fearing the company could face a "financial crisis". Banks with an exposure to the joint venture would also feel the pinch.
The operators would now have to explore funding options, including the monetisation of assets and a tariff hike. Vodafone Idea is reportedly set to mobilise $3 billion from Apollo Global.
In a recent note, Deepti Chaturvedi of CLSA said in the absence of any relief, Vodafone Idea's obligations will drive it to a "financial crisis". The telecom player needs to have average revenue per user (ARPU) of around Rs 170, which is a huge 40 per cent higher than ARPU of 2020-21.
"This in turn will accelerate and mandate multiple tariff hikes or compel shutdown in absence of relief on AGR dues.
Besides AGR, Vodafone Idea also has annual spectrum payments of Rs 16,000 crore ($2.2 billion) in 2022-23, Chaturvedi said.
5G auctions
The government plans to refer all issues relating to 5G spectrum auction to regulator Trai, minister of state for communications Devusinh Chauhan told the Rajya Sabha on Friday. The move is expected to speed up 5G auctions.
DoT officials said they could refer all issues to the regulator, including the review of the base price and the radio waves to be allocated.