Supreme Court asks Maran to settle dispute with SpiceJet
The company has offered to pay Rs 600 crore towards full and final settlement of all pending disputes between the two groups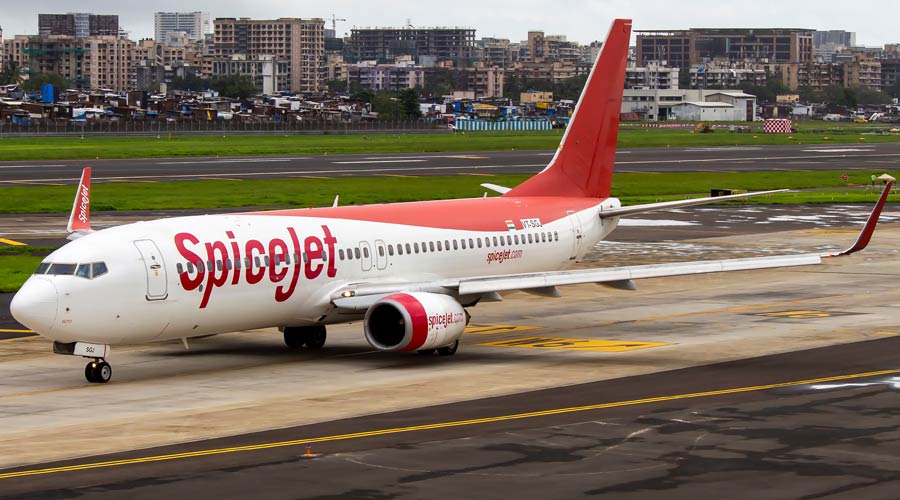 Representational image.
File picture
---
New Delhi
|
Published 11.02.22, 04:03 AM
|
---
The Supreme Court on Thursday asked Kalanithi Maran's KAL Airways to consider the Rs 600 crore full and final settlement offer made by SpiceJet to end the protracted litigation between the erstwhile founder and its present owner Ajay Singh.
A bench of Chief Justice N.V.Ramana, Justice A.S. Bopanna and Justice Hima Kohli adjourned the matter to February 14 to enable the two parties to come out with their stance on the issue of an out of court settlement.
Senior advocate Mukul Rohatgi appeared for SpiceJet and senior advocate Maninder Singh represented Maran's KAL Airways.
Making the offer on behalf of SpiceJet, Rohtagi told the bench the company was willing to settle the row through the Rs 600 crore settlement offer to KAL Airways.
SpiceJet has offered to pay Rs 600 crore towards full and final settlement of all pending disputes between the two groups.
According to Rohatgi, out of the Rs 578 crore awarded by an arbitration tribunal to KAL, SpiceJet has already paid Rs 308 crore and had also deposited a bank guarantee of Rs 270 crore. Now SpiceJet, he said, was willing to pay Rs 270 cash in lieu of bank guarantee and an additional amount of Rs 22 crore towards full and final settlement of the dispute.
The Delhi High Court had directed SpiceJet to cough up Rs 243 crore to the Marans.
The Marans had signed a share purchase agreement with Ajay Singh on January 29, 2015 and transferred their entire 58.46 per cent shareholding to the businessman who has since run the budget airline.
Under the 2015 agreement, KAL Airways Pvt Ltd and Kalanithi Maran were to be issued certain warrants and nonconvertible redeemable cumulative preference shares (CRPS) in two tranches. Since these warrants were never given, the Marans had moved the Arbitration Tribunal and the Delhi High for resolution of the dispute.
The arbitration tribunal had in July 2018 ordered a refund of Rs 579 crore — comprising Rs 308 crore received from the Marans as advance towards the subscription of warrants along with a 12 per cent interest for a period of 30 months.
The case went on to the Supreme Court and the Delhi High court had ruled the Marans were due Rs 308 crore from SpiceJet plus interest payment.