Srei group firms face insolvency process
This comes a day after the Bombay high court rejected a writ petition against RBI's move to supersede the boards of the two non bank finance companies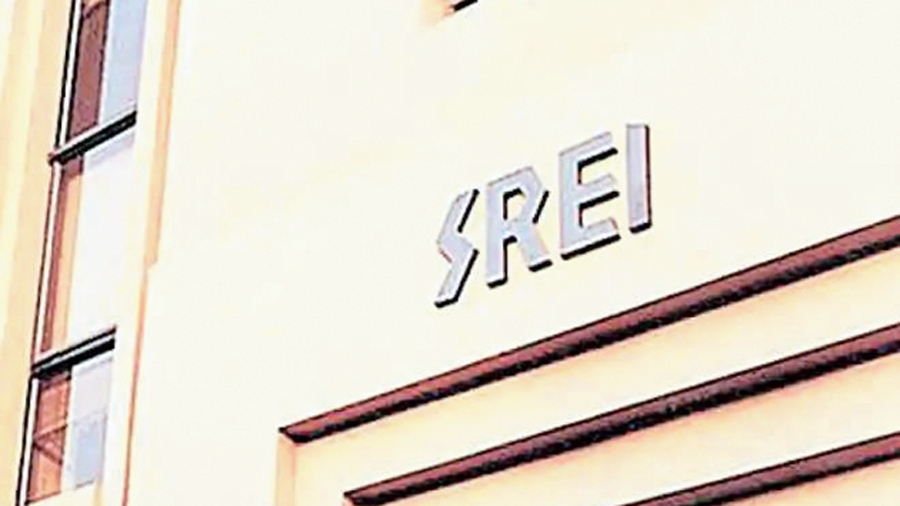 ---
Calcutta
|
Published 09.10.21, 02:33 AM
|
---
The Reserve Bank of India has taken the Srei group firms — Srei Infrastructure Finance and Srei Equipment Finance — to the National Company Law Tribunal's Calcutta bench on Friday.
This comes a day after the Bombay high court rejected a writ petition filed by the Srei group against the central bank's move to supersede the boards of the two non bank finance companies.
The division bench of the NCLT comprising members Rajasekhar V.K. and Harish Chander Suri admitted the two petitions after seeking consent of Rajneesh Sharma on whether he is willing to act unconditionally as the administrator of the two financial service providers.
Sharma, former Bank of Baroda chief general manager, has been appointed by the Reserve Bank of India as the administrator of the two companies along with a three-member committee to assist him in managing the company affairs.
Srei group founder Hemant Kanoria termed the situation as "unfortunate" stating that the objective from the beginning of the crisis has been to find a resolution. Srei had moved to NCLT last year for the payment to its creditors under section 230 of the Company's Act which was not considered by the lenders. 
"When the administrator was appointed this Monday, we moved to the Bombay high court primarily so that the investor process could be completed and a resolution is arrived at expeditiously and till that time the IBC proceedings could be stayed.
"However, as the court did not accept and the RBI has moved to the NCLT today, we will fully co-operate with the regulator to arrive at a solution. We have full faith in our country's regulator, government and judiciary that fair justice would be done," said Kanoria.
The RBI had conducted a special audit of the parent company SIFL and SEFL and advised to reasseses and re-evaluate the relationship with certain entities. Adherence to prudential norms, including income recognition, asset classification and provisioning, corporate governance and related party transactions were among the key issues of concern for the lenders.
The company's total liabilities are around Rs 18,000 crore of bank loans and another Rs 10,000 crore of external commercial borrowings and bonds.
The corporate insolvency resolution process will enable foreign creditors, bond holders to restructure their debts alongside domestic creditors, including banks. If a resolution plan is successfully approved, it will allow the companies to start on a clean slate. However, a section of creditors are concerned over the prospects of a haircut on account of going through the resolution process.
Srei maintained that efforts were being made to revive the business that has been affected by the Covid pandemic and asset liability mismatch, before the RBI decided to exercise its powers and supersede the boards. The group was also in discussion with private equity investors for capital infusion.