Shares of India's two leading private sector steel makers hit life-time highs
Stocks of Tata Steel and JSW Steel were up 6.55% and 9.59%, respectively, on the NSE even as broader indices Nifty 50 inched up marginally by 0.2%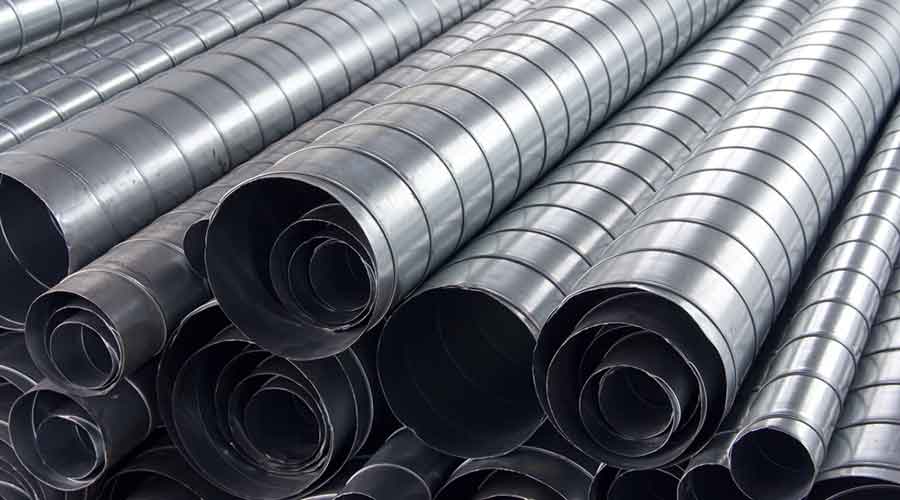 ---
Calcutta
|
Published 30.04.21, 03:47 AM
|
---
Shares of India's two leading private sector steel makers hit life-time highs on Thursday on the back of a relentless rally in international prices leading to unprecedented margins.
Stocks of Tata Steel and JSW Steel were up 6.55 per cent and 9.59 per cent, respectively, on the NSE even as broader indices Nifty 50 inched up marginally by 0.2 per cent during a choppy trading session.
The TSL and JSW scrips closed at Rs 1,035 and Rs 726.20 — levels never seen by investors before.
While the stocks were touching  fresh highs in recent weeks, Thursday's breakout rally appeared to have been triggered by China, the world's largest producer and consumer of steel.
On April 28, China announced a decision to withdraw export rebates on major finished steel products and cut import duty on various semi-finished, crude and scrap steel. The changes will come into effect from May 1. The rebate will now only apply to 28 per cent of China's steel export compared with 98 per cent previously.
Steel stocks surged after the development and the brokerages suggested that leading players such as Tata and JSW would benefit from the move. JP Morgan also noted that SAIL would benefit because of the integrated nature (captive iron ore mine) of the business.
JP Morgan and Kotak Institutional Securities said there is potential for hot rolled coil prices to increase by Rs 6,000-7,000 a tonne during May-June. However, Credit Suisse argued that much of the uptick from Chinese tax rejig, anticipated over the last two months, are already priced in.
According to India Ratings, a Fitch company, HRC prices stood at Rs 63,400 (ex-Mumbai), up by 17 per cent month-on-month and 66 per cent year-on-year. The agency noted that HRC (flat steel) spreads stood at Rs 47,000 a tonne, while rebar (long steel) spread stood at 36,000 a tonne.
However, the risk to the momentum could well be the second wave of Covid which may slow down domestic consumption. But if the export market continues to be strong, large integrated players may not face strong headwinds.
Moreover, shortage of industrial oxygen in the wake of the pandemic is curtailing production of secondary producers. This may help larger players to gain more market share in the short to medium term.