SEBI allows government stake in IDBI Bank to be reclassified as public post sale
Move will take public shareholding in IDBI to 20.29% with a 5.29% stake currently held by retail investors and banks among others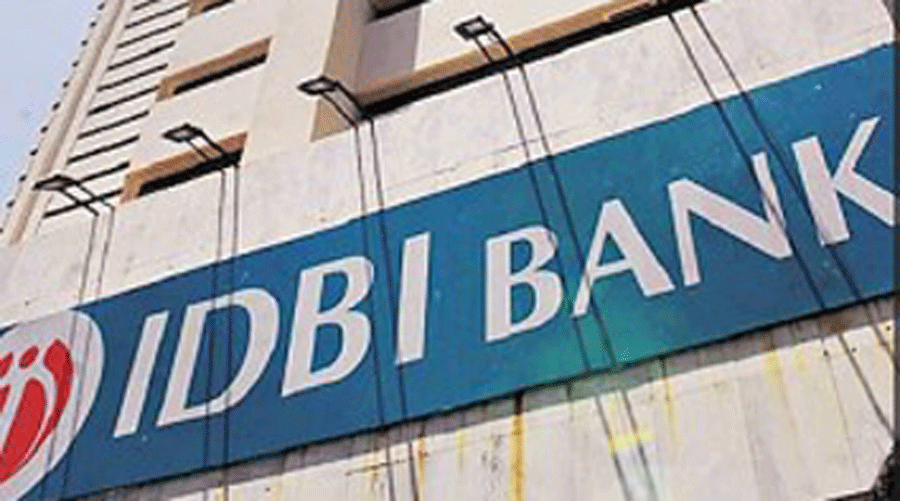 The government is lookingto sell its 30.48 per cent stake inIDBI Bank, while state-backedLIC will offload its 30.24 percent share in the lender.
File picture
---
New Delhi
|
Published 06.01.23, 01:47 AM
|
---
India's market regulator has allowed the government's shareholding inIDBI Bank to be reclassified as"public" after its stake sale on condition that its voting rights do not exceed 15 per cent, the lender said on Thursday.
The government, with a more than 45 per cent stake in IDBI Bank, is currently classified as a co-promoter of the lender.
The government is looking to sell its 30.48 per cent stake in IDBI Bank, while state-backed LIC will offload its 30.24 percent share in the lender.
The government's intent to reclassify its shareholding as "public" must be specified in the offer document at the time an open offer is made by the new acquirer of the lender, the Securities and Exchange Board of India (Sebi) said.
The government had requested Sebi to treat its residual stake in IDBI Bank as a financial investment since it would not exercise any control over the bank or have any special rights. The government would also not have any representation on the bank's board. Sebi also directed the new acquirer to comply with minimum public shareholding norms within one year of the sale, IDBI said in a regulatory filing.
Reclassification of the government's remaining 15 percent shareholding in IDBI as"public" will make the task of meeting the mandated 25 percent minimum public shareholding norm simpler for the new buyer.
The move will take public shareholding in IDBI Bank to 20.29 per cent with a 5.29per cent stake currently held by retail investors and banks among others.
Srei firms' valuation
The Committee of Creditors(CoC) of Srei lenders will take cognizance of the valuation report of the twin Srei Group companies undergoing a resolution process on Friday, a source said on Thursday.
If the fair and liquidation value of Srei InfrastructureFinance and Srei EquipmentFinance will be greater than the resolution plans submitted by the three bidders, the CoC may not consider them.