Saviour hovers over Jet Airways
Etihad may pick Mabudala Investment Company, the sovereign wealth fund of Abu Dhabi, as its partner in Jet airways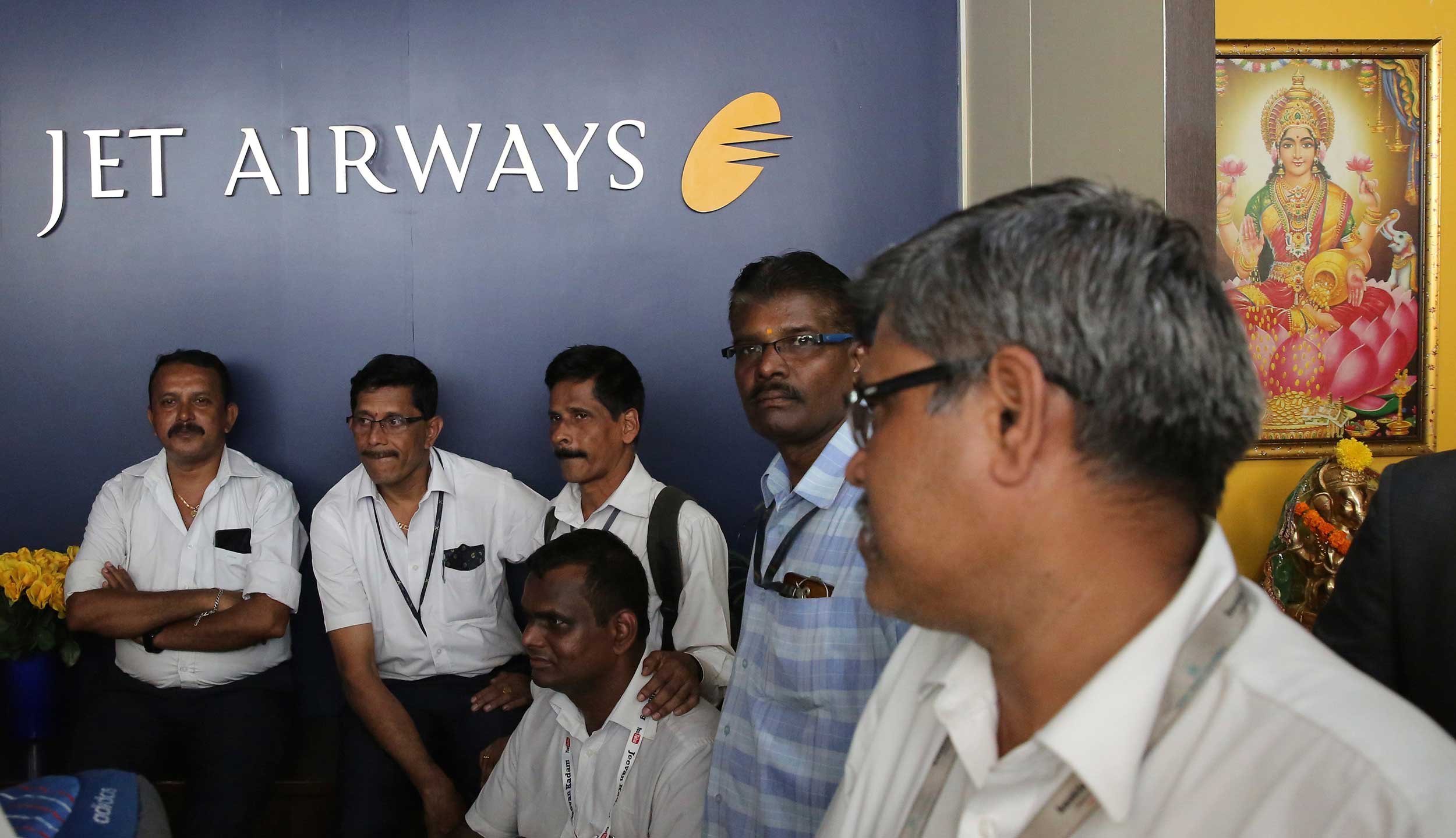 ---
Mumbai
|
Published 30.05.19, 07:25 PM
|
---
Abu Dhabi's sovereign wealth fund, Mubadala Investment, has emerged as a possible saviour of Jet Airways which has been struggling to find investors who will pump in money to revive the airline that ceased operations more than a month ago.
Abu Dhabi-based Etihad, which holds 24 per cent in Jet and willing to partially commit itself to a plan to rescue the carrier, is hoping to bring Mubadala on board as a partner.
Jet on Thursday said it would be unable to declare the financial results for 2018-19 for now given the current bidding process and the resignations of key managerial personnel.
The exercise to revive Jet had made tardy progress. Etihad has officially submitted a bid but is willing to invest Rs 1,700 crore in the airline and remain a minority partner. Jet's dues, including loans to lenders and outstandings, stand at around Rs 12,000 crore.
The Hindujas have also expressed interest as also the Indian government's National Infrastructure Investment Fund (NIIF).
However, according to a report on a financial portal, Etihad may bring in Mubadala as its strategic partner and that the latter may hold a 20 per cent in the airline.
Results delayed
In a communication to the stock exchanges, the airline said it was unable to consider and approve the audited financial results for the year ended March 31, 2019.
Jet Airways cited the current exercise to find a bidder as a reason for the delay. Besides, the airline said it had to contend resignations at the board level as well as resignations within the ranks of the senior management.
Earlier this month, chief executive officer Vinay Dube and his deputy Amit Agarwal put in their papers.
The consortium of lenders led by the SBI has an exposure of over Rs 8,000 crore in the airline and if their attempts to find an investor is unsuccessful, they will have to move the National Company Law Tribunal (NCLT) to recover the loans.
Shares of Jet Airways on Thursday settled with gains of 1.51 per cent at Rs 150.85.
Past performance
During the third quarter ended December 31, 2019, the airline had reported a loss
of Rs 587.77 crore compared with a profit of Rs 165.25 crore in the same period of the previous fiscal and a loss of Rs 1,297.46 crore in the second quarter.
The period saw the company reporting a lower standalone revenue of Rs 6,198.38 crore compared with Rs 6,207.83 crore in the year-ago period, while total expenses rose to Rs 6,786.15 crore.
Banks led by the SBI had ordered a forensic audit of Jet Airways' books between April 1, 2014 and March 31, 2018. Ernst & Young was told to conduct the audit.
The airline was forced to curtail operations during the fourth quarter ended March 31, 2019.