Ruia spanner in Mittal bid for Essar
Ten shares held by L.N. Mittal in a Calcutta-based company may torpedo his plan to acquire Essar Steel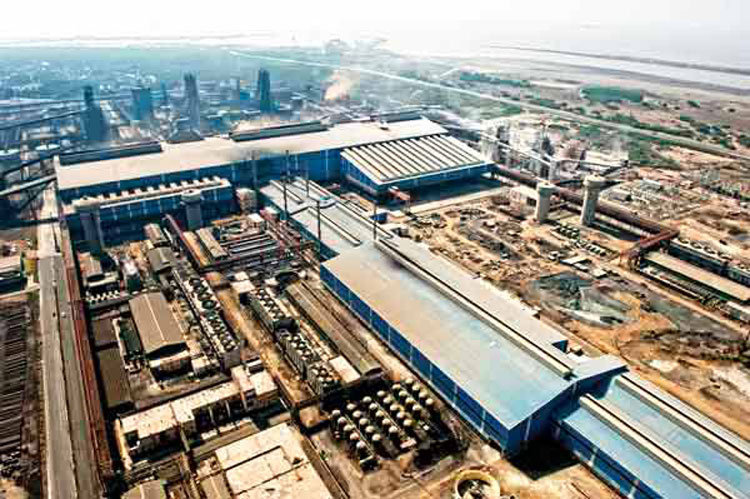 ---
|
Calcutta
|
Published 07.05.19, 07:10 PM
---
Ten shares held by Lakshmi Niwas Mittal in a Calcutta-based company may torpedo the steel baron's plan to acquire bankrupt Essar Steel for Rs 42,000 crore, if an application by Prashant Ruia, an existing promoter of Essar Group, finds favour with the Indian courts.
L.N. Mittal, who has often maintained that he cut business ties with his brothers nearly a quarter of a century back, holds just 10 shares in Navoday Consultants — and the Ruias believe that this has exposed a chink that they can now exploit. Navoday has been declared as the promoter group firm of two companies whose loans have soured.
Under Section 29A of the Insolvency & Bankruptcy Code, 2016, a resolution applicant must clear all overdues of the non performing assets of its related corporate debtors before submitting a resolution plan.
Ruia's application argued that ArcelorMittal India, the successful resolution applicant for Essar and majority owned by L.N. MIttal, did not pay up cumulative overdue loans worth Rs 250 crore before submitting the plan.
"ArcelorMittal has suppressed and concealed from the committee of creditors and all courts that they suffered ineligibility under section 29A of the Code on account of NPA debts of 3 other companies," the application by Ruia before the NCLAT said.
The NCLAT agreed to hear the plea and asked ArcelorMittal India Private Ltd (AMIPL) to respond before posting the matter for next hearing on May 13. Ruia drew attention to a recent media statement to buttress his argument that L.N. Mittal continued to have strong business ties with his younger brothers, Pramod and Vinod Mittal.
"I am very grateful to my brother Lakshmi Mittal for helping settle the liabilities to State Trading Corporation of India. This generosity ensured compliance with the order from the Supreme Court," Pramod Mittal said on March 26, days after paying off dues worth Rs 1,605 crore to STC.. The Ruia application argued: "Considering the said business relationship, Pramod Mittal, who otherwise is ineligible under section 29A (c) of the Code and a related party of Lakshmi Mittal, would render even AM India ineligible under section 29A(g) read with 29A (c) of the Code."
Rise of Navoday
The application by Ruia follows a similar application by Jalesh Kumar Grover, the resolution professional for GPI Textiles Ltd.
In an application filed before the NCLT, Ahmedabad, Grover said AMIPL was ineligible under Section 29A of the code because L.N. Mittal is a promoter of Navoday Consultants which in turn is among the promoter group firms of GPI Textile, a firm embroiled in bankruptcy proceedings.
It had said Mittal should have also cleared the dues for GPI Textile as he did for Uttam Galva and KSS Petron. Following the order of the Supreme Court, AM paid an overdue amount of over Rs 7,500 crore to become an eligible bidder for Essar.
Grover had stated in his application that Numetal had provided information about Mittal's Navoday connection but this fact was overlooked by the NCLT when approving AMIPL's resolution plan. The apex court had declared Numetal ineligible to bid for Essar because of its links with the Ruia family.
The Ruia application on Tuesday showed L.N. Mittal held 10 shares in Calcutta-based Navoday, which translates into a 0.00058 per cent stake in the company. Navoday, in turn, held 3.53 per cent in Balasore Alloys and 0.91 per cent in Gontermann Peipers India Ltd, both PK-VK Mittal group firms.
It also held shares in GPI Textile but the shareholding is not known. Promoters hold 37.68 per cent in GPI Textile.
The Ruia application points to an affidavit filed by AMIPL on October 17 which said that neither L.N. Mittal nor any company of the ArcelorMittal group is a shareholder or director of Ispat Group of companies belonging to his brothers and they had broken business ties more than 20 years back.
An annexure filed with the application showed L.N. Mittal held 10 shares as on September 30, 2018 but his name was missing in Navoday as on December 31, 2018.
Saroj Rateria, who held 18 shares earlier, now held 28 shares in Navoday. Ruia claimed that Mittal sold his shares to cure ineligibility, much like he did in Uttam and KSS, but struck down by the apex court.
Arcelor responds
"ArcelorMittal has stated on numerous occasions that there is absolutely no business connection between Mittal and his brothers.
"Allegations regarding ArcelorMittal's ineligibility on account of companies associated with Mittal's brothers have already been raised by the promoters of Essar Steel before the Supreme Court, which refused to even entertain such assertions," a company statement said,
The statement said Ruia's assertions "are irrelevant, misleading and will be rebutted in the strongest possible terms".