Restaurants fight bar on service fee
NRAI's statement comes a day after the Department of Consumer Affairs warned of collecting service charges from consumers by default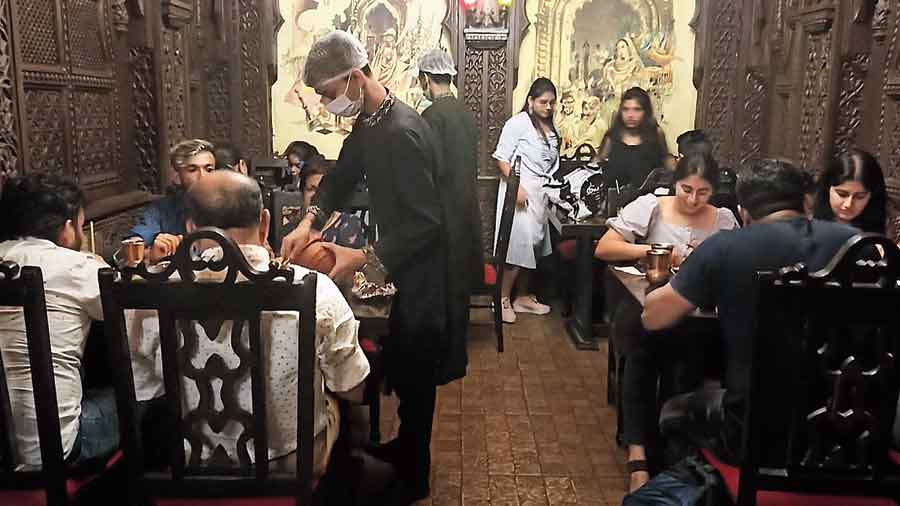 Representational Image
File Photo
---
New Delhi
|
Published 25.05.22, 02:55 AM
|
---
Diners forced to pay service charges in restaurants are unlikely to get any relief, unless the government comes out with an enforceable legislation. Defending the levy, the National Restaurant Association of India said the service charge is a matter of individual policy and there is no illegality in it.
Restaurants normally charge somewhere between 5 per cent and 10 cent as service charge. Such charges are however voluntary and not mandatory.
"The levy of service charge by a restaurant is a matter of individual policy to decide if it is to be charged or not. There is no illegality in levying such a charge," the industry association that represents the interests of over 500,000 restaurants said in a statement.
NRAI's statement comes a day after the Department of Consumer Affairs (DoCA) warned restaurants and eateries against collecting service charges from consumers by default.
"Once the customer is made aware of such a charge in advance and then decides to place the order, it becomes an agreement between the parties, and is not an unfair trade practice. GST is also paid on the said charge to the the Government," the NRAI added.
Taking a serious view that consumers are being "forced to pay service charges, often fixed at arbitrarily high rates", the DoCA has called a meeting with the restaurant owners on June 2.
The restaurant body said that the information regarding the amount of service charge is displayed by restaurants on their menu cards and otherwise, also displayed on the premises so that customers are well aware of this charge before availing themselves the services.
The guidelines of the consumer affairs department in April 2017 said paying service charges or tips is left to the discretion of customers. Hotels and restaurants cannot compulsorily collect the amount from them.