Reserve Bank of India sees growth moderation in Q2
NSO will be releasing growth estimates of GDP for the July-September quarter on November 30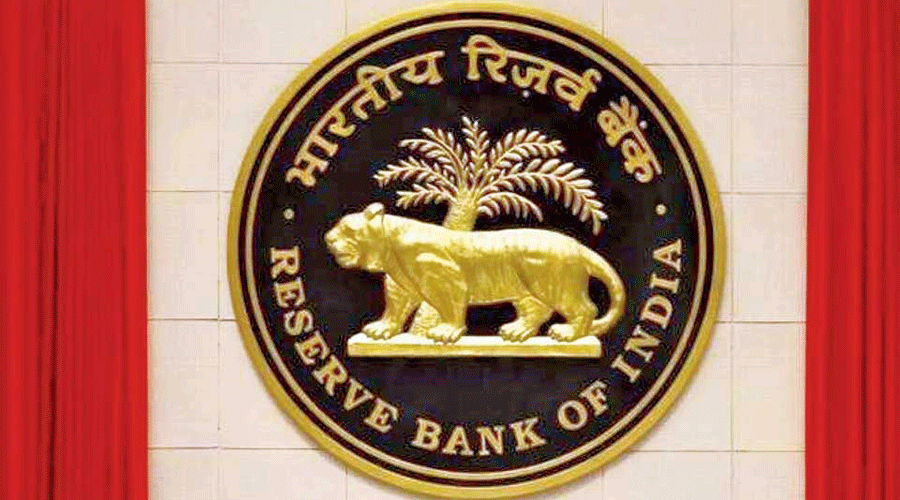 According to the RBI, the outlook for the global economy remains clouded with downside risks.
File photo
---
Mumbai
|
Published 19.11.22, 02:46 AM
|
---
The Reserve Bank of India (RBI) on Friday forecast India's second-quarter growth in the range of 6.1 per cent to 6.3 per cent — a slight moderation from the projection of 6.3 per cent by the monetary policy committee (MPC) in October.
In an article, "State of the Economy", from the RBI's November bulletin, the central bank said the forecast was based on high-frequency indicators and its "nowcasting and full information models''.
The article retained the growth outlook for 2022-23 at 7 per cent. It was prepared by a team led by RBI deputy-governor Michael Debabrata Patra. The RBI said the opinions were those of the authors and do not represent the views of the central bank.
The National Statistical Office (NSO) will be releasing the growth estimates of gross domestic product (GDP) for the July-September quarter on November 30.
According to the RBI, the outlook for the global economy remains clouded with downside risks. Markets are pricing in moderate increases in policy rates amid growing risk-on appetite, while the supply responses in the Indian economy are gaining strength.
"With headline inflation beginning to show signs of easing, the domestic macroeconomic outlook can best be characterised as resilient but sensitive to formidable global headwinds. Urban demand appears robust, rural demand is muted but more recently picking up traction,'' the article noted.
If growth in the July-September quarter of 6.1-6.3 per cent is realised, India is on course to attain 7 per cent growth in the fiscal. The MPC in its meeting last month had also estimated the economy to grow 7 per cent this fiscal.
The article said the cumulative procurement of rice during this kharif marketing season has already crested last year's collection. On the other hand, industrial production (IIP) shed the contraction in August and turned in positive momentum during September on a seasonally adjusted basis after a gap of two months. In the services sector, the PMI for October accelerated from a six-month low in September.
The construction sector remains in expansion, and contact-intensive services, in particular hospitality, travel and recreation, are experiencing explosive growth.
The RBI said aggregate demand is showing an uneven profile with a robust trend in the urban markets. However, the demand in rural India is muted though it is improving.
On alert
■ Growth forecast at 6.1%-6.3% in Q2
■ Economy sensitive to global challenges
■ Rural demand remains muted
■ Liquidity stress exists