Reliance Retail valued at Rs 2.7 lakh crore
Pranatharthi Commercials will buy close to 8,94,382 shares of Reliance Industries from the open market on the basis of the share swap ratio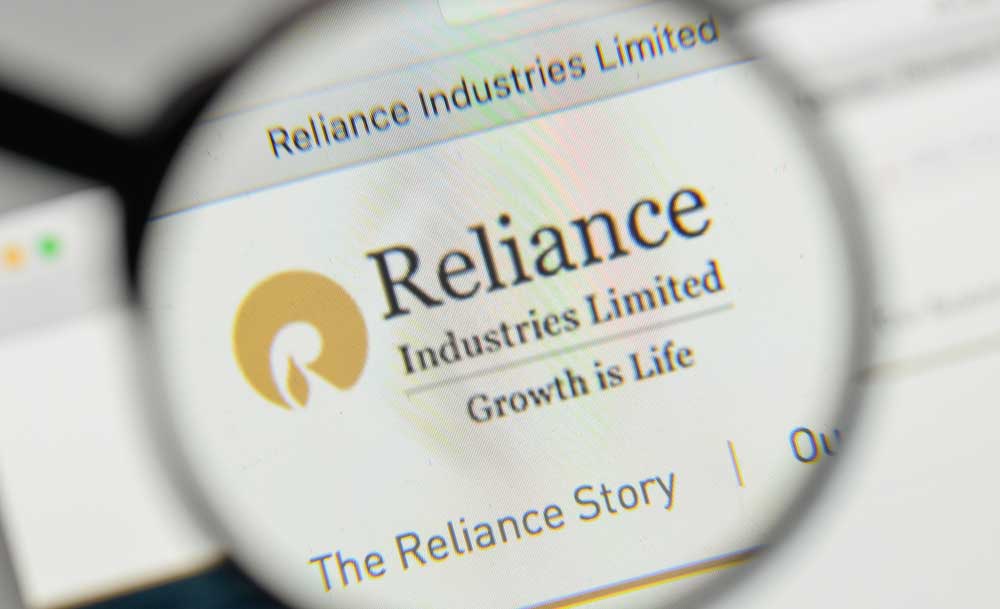 According to the proposed scheme of arrangement, some shareholders of Reliance Retail will receive one share of Reliance Industries for every four shares held.
(Shutterstock)
---
Mumbai
|
Published 26.12.19, 07:41 PM
|
---
Reliance Retail has been valued at Rs 2.7 lakh crore on the basis of a proposed share swap scheme for some of its shareholders.
Reliance Retail is a subsidiary of Reliance Retail Ventures Ltd (RRVL), which holds a 99.95 per cent stake, making Reliance Retail an indirect subsidiary of Reliance Industries Ltd (RIL). The rest of the holding in Reliance Retail — 0.05 per cent — is with certain specified shareholders
According to the proposed scheme of arrangement, some shareholders of Reliance Retail will receive one share of Reliance Industries for every four shares held.
Reliance Retail said it had given employee stock options in 2006 and 2007, and some of the employees received equity shares in Reliance Retail when they exercised their restricted stock units.
"The company has been receiving requests from the employees holding equity shares for providing them options for exit and liquidity, including by way of a listing of the equity shares," Reliance Retail said.
Reliance Retail said as there was no plan to list its equity shares on the stock exchanges, the company has proposed the share swap scheme.
Under the scheme, the equity shareholders of the company — other than the shareholders of holding company RRVL — are being given shares of RIL; the corresponding equity share capital held by them in Reliance Retail is being reduced and cancelled.
A firm called Pranatharthi Commercials Pvt Ltd will buy close to 8,94,382 shares of Reliance Industries from the open market on the basis of the share swap ratio.
These Reliance Industries shares will be swapped with the specified shareholders of Reliance Retail who are looking to tender their holdings of the unlisted organised retail firm.
Analysts said that based on the number of RIL shares purchased and the current holding of the specified shareholders, the value of Reliance Retail because of the scheme of arrangement will be over Rs 2.7 lakh crore.
The share exchange ratio has been determined by BDO Valuation Advisory LLP and Ernst & Young Merchant Banking Services LLP.
Reliance Retail said pursuant to the December 17 order of the Mumbai-bench of the National Company Law Tribunal, a meeting of the equity shareholders of the company is being convened on January 23 to approve the scheme of arrangement.
At the annual shareholders' meeting of Reliance Industries in August, Mukesh D Ambani, chairman & managing director, had said the company may list Reliance Retail on the stock exchanges in the next five years.
Reliance Retail clocked net sales of Rs 1.3 lakh crore last year and has built a network of 10,901 stores.
Analyst views
However, the valuation of Rs 2.7 lakh crore is lower than estimated by some of the analysts. Brokerages such as Edelweiss had given a base value of Rs 2.90 lakh crore to the retail business, while Goldman Sachs had valued the entity at around Rs 3.51 lakh crore..
During the second quarter ended September 30, Reliance Retail reported a 27 per cent growth in revenues at Rs 41,202 crore.
Operating profit grew 66.8 per cent to Rs 2,322 crore, driven by margins improvement. It has 24.5 million square feet of retail store area under operation.
Analysts at UBS had said in a report last month that RIL can potentially become a unique quadruple play by bundling connectivity, carriage, content and commerce to gain a higher share of consumers' wallets.
UBS said RIL's consumer businesses, comprising organised retail and digital services, contributed 32 per cent to group earnings before interest, tax, depreciation and amortisation (EBITDA) in the first half of this fiscal and is set to increase their share because of new growth opportunities from various areas.
"The core retail segment, including consumer electronics, fashion and lifestyle, and groceries, remains on a solid growth trend with expanding EBITDA margins," they said while giving a value of over Rs 2.85 lakh crore to the retail business.
RIL has set a target of being a zero net debt company by March 2021.