Reliance posts 129 per cent jump in net profits for the fourth quarter
Analysts had expected RIL to post net profits in the region of Rs 14,800 crore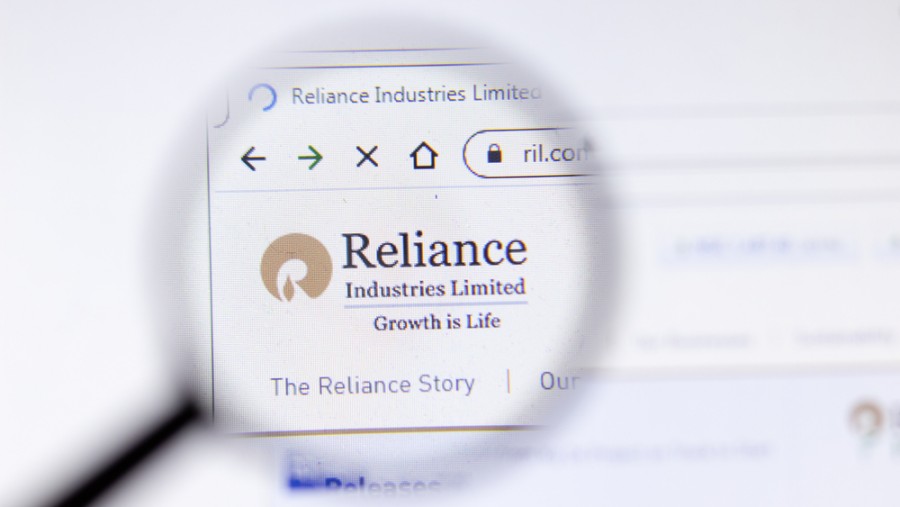 ---
|
Mumbai
|
Published 01.05.21, 01:33 AM
---
Reliance Industries Ltd (RIL) on Friday beat Street estimates by posting a 129 per cent jump in net profits for the fourth quarter ended March 31, following a strong performance by the oil-to-chemical (O2C) and retail divisions. Consolidated net profit came in at Rs 14,995 crore compared with Rs 6,546 crore a year ago.
The sharp jump in its bottomline, however, should be seen in the context of a low base last year since the onset of the pandemic had led to a lockdown, which not only affected its domestic business but exports as well.
This was reflected in its revenues which stood at Rs 172,095 crore — a rise of almost 13.6 per cent over Rs 151,461 crore in the year-ago period.
Analysts had expected RIL to post net profits in the region of Rs 14,800 crore.
In the fourth quarter, consolidated net profit attributable to shareholders was Rs 13,227 crore against Rs 6,348 crore a year ago.
Annual numbers
For the year ended March 31, 2021, RIL recorded consolidated revenues of Rs 539,238 crore, which was lower than Rs 659,997 crore in the previous fiscal as its businesses were affected by the country-wide lockdown, particularly during the first half.
The decrease in revenue was primarily because of lower volumes and realisation across key products in the O2C segment. Its retail business also reported a lower revenue because of the pandemic.
The year saw segment revenues for the O2C business declining by 29 per cent to Rs 320,008 crore from Rs 451,335 crore. RIL added that during the year, its exports also decreased by 28.2 per cent to Rs 145,143 crore from Rs 202,205 crore in 2019-20.
While RIL has been in the news for divesting some of its shale gas assets, the year also saw an impairment of its assets at Rs 15,691 crore.
O2C leads in Q4
As expected, its O2C business led from the front, buoyed by firm crude oil prices during the quarter. The segment revenues showed a robust growth of 21 per cent over the preceding quarter to Rs 101,080 while the earnings before interest, taxes, depreciation and amortisation (Ebitda) margins were steady at 11.3 per cent.
RIL said the growth was primarily on account of higher realisation across product portfolios and higher volumes. Strong average Brent crude price because of weather-related supply disruption and continued supply cuts by Opec plus helped the numbers.
Digital performance
While RIL's digital services business has been a key anchor of its strong performance over the last several quarters, rival Bharti Airtel has been giving a tough fight to Jio in terms of subscriber additions.
During the quarter, Jio Platforms Ltd (JPL) put up a mixed show with net profits rising a muted 0.5 per cent sequentially to Rs 3,508 crore from Rs 3,489 crore.
The average revenue per user (ARPU) trailed analysts' expectations as it fell to Rs 138.2 from Rs 151 in the preceding three months. The Street had pencilled in a drop in its ARPU as the industry did away with the interconnect user charge. Another reason for the fall was the lower number of days during the quarter. During the period, JPL saw its revenues falling 6.1 per cent to Rs 18,278 crore from Rs 19,475 crore in the third quarter.
Robust retail
The retail business also benefited from the pent-up demand during the quarter. Revenues from operations rose 25 per cent sequentially to Rs 41,296 crore from Rs 33,018 crore, while EBITDA showed a rise of 17 per cent to Rs 3617 crore.
Net profit of Reliance Retail rose 45 per cent to Rs 2,247 crore over the year-ago period.
Net cash company
RIL officials said the company continues to have a strong balancesheet and it remains a net cash company. Its cash and cash equivalents stood at Rs 254,019 crore as on March 31, 2021. This was higher than the outstanding debt of Rs 251,811 crore. It may be recalled that RIL became a net debt-free company last year after raising more than Rs 1.50 trillion in Jio Platforms and a rights issue.