Reliance Industries nears Rs 19 trillion feat
The fresh gains in the RIL counter came after a Morgan Stanley report raised the target price on the stock to Rs 3,253 from Rs 2,926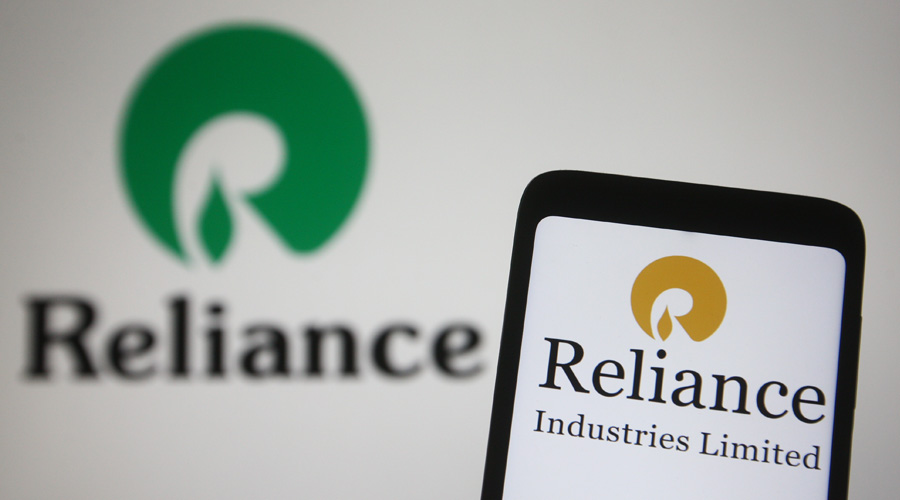 Representational image
Shutterstock
---
Mumbai
|
Published 22.04.22, 02:37 AM
|
---
The Reliance Industries Ltd (RIL) stock on Thursday hit a new peak and its market capitalisation inched closer to the Rs 19 trillion mark after a brokerage raised the target price on the share, citing a 'hydrogen boost' that will account for 10 per cent of its earnings by 2030.
On the BSE, the RIL share hit a new 52-week high of Rs 2,788.80 after which it settled at Rs 2,782.15 — a gain of 2.35 per cent over the last finish. 
RIL now has a market capitalisation of Rs 18.8 trillion and it is poised to hit the Rs 19 trillion mark in the days to come, which will make it the first company to touch the milestone. 
So far this week, the stock rose over 9 per cent, thus outperforming the benchmark Sensex.
The fresh gains in the RIL counter came after a Morgan Stanley report raised the target price on the stock to Rs 3,253 from Rs 2,926. 
The revised target price denotes a 20 per cent upside to the closing price of the Reliance share on Wednesday.
Analysts at the brokerage were bullish on its new energy initiatives. 
RIL has said that it will invest Rs 5.95 lakh crore in green energy and other projects in Gujarat. 
It also wants to become one of the largest producers of blue hydrogen globally and make it at a competitive cost of about $1.2-1.5 per kg by repurposing its $4-billion gasification assets.
Reliance had recently announced that it will initially use syngas, produced by petcoke gasifiers, to make blue hydrogen for its Jamnagar complex in Gujarat until the cost of green hydrogen comes down.
"We expect up to a 10 per cent boost to RIL's net asset value (NAV) in anticipation of quicker hydrogen monetization – quite similar to its digital and retail NAVs..We estimate hydrogen can achieve a 14-15 per cent ROCE (return on capital employed) for RIL on a through-cycle basis – on par with its highly profitable oil-to-chemicals operation'', the brokerage said while forecasting that by the end of this decade, RIL will see about $ 10 billion of value being created from hydrogen and related ecosystems. Its analysts added that hydrogen could also account for nearly 10 per cent of RIL's earnings by then.
According to the brokerage, India is now moving in step with the rest of the world on hydrogen development after lagging on most decarbonization technologies over the past decade. This, it said is understandable as the country imports 41 per cent of its primary energy requirements. The India Hydrogen Alliance, IH2A, expects $ 25 billion investments in the country in the hydrogen value chain.
It was at the company's annual general meeting in 2021 that chairman Mukesh Ambani had announced RIL's ambitious plans in clean energy which also includes the setting up of four Giga factories-integrated solar photovoltaic factory, advanced energy storage, electrolyzers manufacturing facility, and fuel cells.
"A decade back, investors had concerns on investments of RIL in both Jio and Retail. However, RIL turned both the businesses around such that they stand as tall as the behemoth standalone segment in terms of EBITDA (earnings, before interest, taxes, depreciation and amortisation) contribution. ..However, these new-age initiatives involve cutting edge fast-evolving technologies that are in nascent stages now. Hence, it is difficult to say - at this stage - if RIL would be able to score a hat-trick after its successful turnarounds of Jio & Retail," a recent report from Motilal Oswal had said.