Reliance Industries hopes to induct a strategic partner in O2C business
Mukesh Ambani has been pursuing a potential deal with Saudi Aramco for the past two years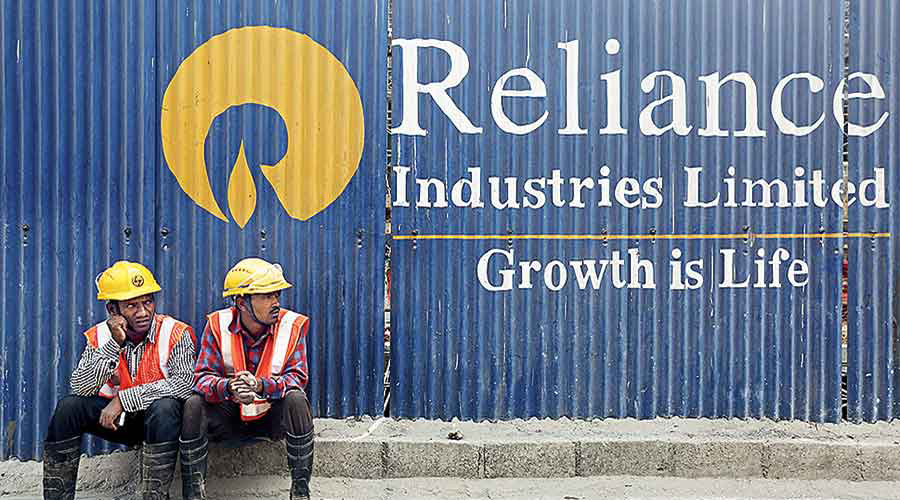 Representational image.
Shutterstock
---
Mumbai
|
Published 03.06.21, 02:30 AM
|
---
Reliance Industries (RIL) has kept its hopes alive to induct a strategic partner in its oils-to-chemicals (O2C) business with chief Mukesh Ambani stating in the company's annual report that a proposed reorganisation will attract a dedicated pool of investor capital.
Ambani has been pursuing a potential deal in O2C with Saudi Aramco for the past two years. RIL will hold its annual general meeting (AGM) on June 24 through video conferencing. With only 22 days left, it remains to be seen if Ambani provides any update or makes the much awaited announcement at the AGM.
Ambani had first announced the deal in 2019 when he said the Saudi oil giant would pick up 20 per cent in the business for an enterprise value of $75 billion.
While the pandemic delayed the deal, there have been recent reports of talks reviving between the two and that Aramco could pay for the stake in a stock-cum-cash deal with payments staggered over several years.
In its annual report for 2020-21, RIL said it expects to complete the process of carving out its O2C business by the end of the calendar year. The O2C reorganisation will create an independent, global-scale growth engine for RIL, with a potential for good cash flow generation.
"Recently, we initiated the process of reorganising our O2C business into a separate subsidiary. O2C's goal is to maximise the crude to chemicals conversion and create a sustainable growth business,'' Ambani said in the annual report.
Pre-payment of $7.8bn
Ambani said RIL now has a strong balance-sheet with high liquidity that will support the growth plans for telecom, retail and O2C. He said  during the year, RIL made pre-payment of $ 7.8 billion of long-term foreign currency debt, with requisite approvals from the RBI. "This is the highest ever pre-payment of debt undertaken by any corporate borrower."
During the fiscal, RIL raised Rs 2,60,074 crore ($ 36 billion), through rights issue and asset monetisation, which is the largest by an Indian company. The funds raised, along with capital commitments, exceeded net debt levels, helping the company to achieve a net debt free balance sheet ahead of the stated timeline of March 2021.