Reliance Capital taken to NCLT for bankruptcy proceedings
In a statement, the RBI said it has filed an application for the initiation of corporate insolvency resolution process against the Anil Ambani NBFC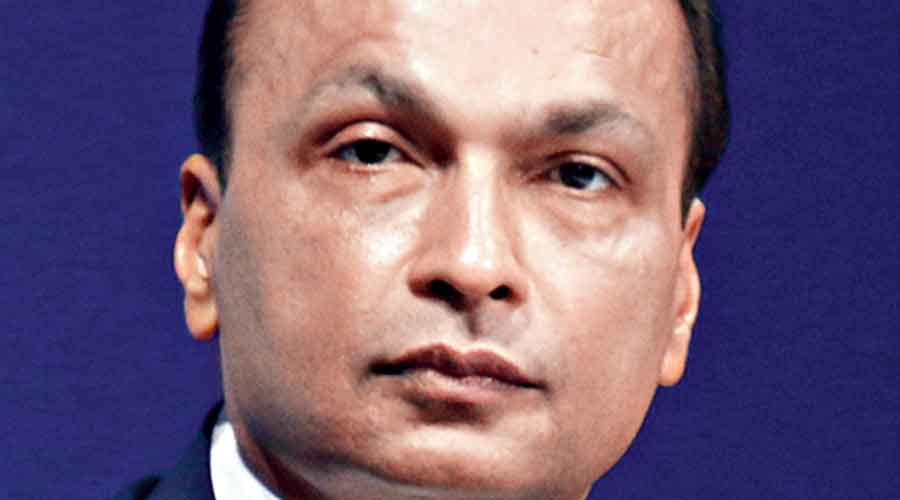 ---
Mumbai
|
Published 03.12.21, 02:56 AM
|
---
The Reserve Bank of India (RBI) on Thursday said it has filed an application with the National Company Tribunal Ltd (NCLT) to initiate bankruptcy proceedings against Reliance Capital Ltd (RCL), just three days after it superseded the board of the Anil Ambani NBFC for defaulting on payments to creditors amid serious governance concerns.
The apex bank had showed similar swiftness in dealing with the case of two Srei group companies which were referred to the Calcutta bench of the NCLT four days after it replaced the boards of the two companies.
In a statement, the RBI said it has filed an application for the initiation of corporate insolvency resolution process against Reliance Capital under Section 227 read with clause (zk) of sub-section (2) of Section 239 of the Insolvency and Bankruptcy Code (IBC), 2016.
The Section 227 and the clause (zk) of IBC Code 2019 must also be read with Rules 5 and 6 of the Insolvency and Bankruptcy (Insolvency and Liquidation Proceedings of Financial Service Providers and Application to Adjudication Authority) Rules, 2019 or the FSP Insolvency Rules at the Mumbai Bench of the NCLT.
On the basis of Rule 5 (b) (i) of the FSP Insolvency Rules, an interim moratorium will commence on and from the date of filing of the application till its admission or rejection.
However, the adjudicating authority can  declare a moratorium for prohibiting actions like the institution of suits or continuation of pending suits or proceedings against the corporate debtor, including the execution of any judgement, decree or order in any court of law, tribunal, arbitration panel or other authority.
It can also declare moratorium on transferring, encumbering, alienating or disposing of by the corporate debtor any of its assets or any legal right or beneficial interest and any action to foreclose, recover or enforce any security interest created by the debtor with regard to its property.
A day after it had superseded the RCL board, the RBI appointed a committee to advise the administrator of the non-bank lender. The three-member advisory panel nominated to assist the administrator — Nageswara Rao Y —  included Sanjeev Nautiyal, the former deputy managing director (DMD) of the SBI, Srinivasan Varadarajan, ex-DMD, Axis Bank and Praveen P. Kadle, the former managing director & CEO, Tata Capital Ltd.
Meanwhile, the shares of RCL were locked in at the lower circuit as investors looked to exit the counter.
At the BSE, the share ended lower by five per cent at Rs 16.35.
The non-bank lender has said that it will fully co-operate with the administrator for the expeditious resolution of its debt.
RCL said the complexity of litigation initiated by certain secured and unsecured lenders, resulting in the pendency of over 10 cases in various fora, including the Supreme Court, Mumbai High Court,  Delhi High Court and debt recovery tribunals, effectively stalled the resolution of its debt, despite its best efforts for the past over two years.