RBI expected to opt for a status quo in policy repo rate
This is the unanimous view among analysts ahead of the three-day meeting of the monetary policy committee (MPC) from Wednesday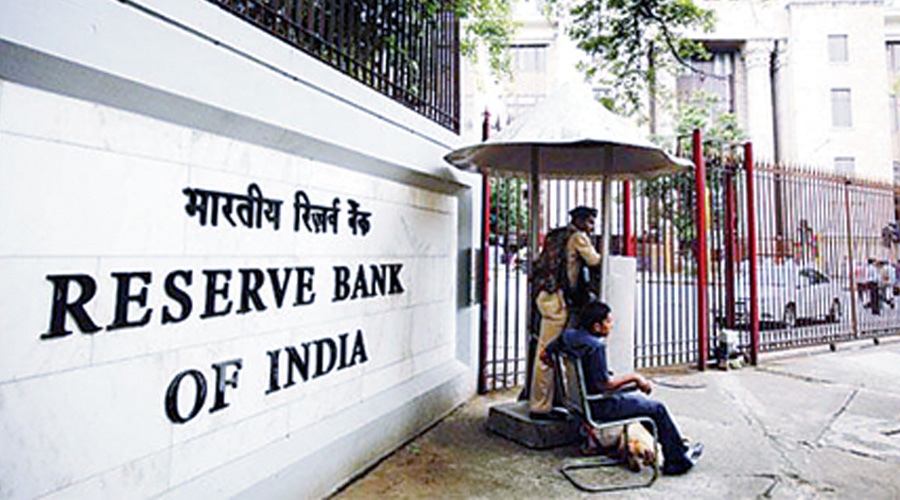 ---
Mumbai
|
Published 04.08.21, 02:54 AM
|
---
An uneven recovery in the Indian economy is likely to see the Reserve Bank of India (RBI) opt for a status quo in the policy repo rate and maintain its accommodative stance despite elevated inflation which has remained above its 2-6 per cent tolerance band for two months in a row.
This is the unanimous view among analysts ahead of the three-day meeting of the monetary policy committee (MPC) from Wednesday. Though analysts are expecting status quo on rates, they are looking forward to comments from the central bank on draining out the excess liquidity or policy normalisation.
The policy meet comes at a time inflation concerns have seen yields on the benchmark 10-year paper rising to around 6.20 per cent-levels. Over the past one month, it has inched up over 13 basis points. 
In the central bank's own admission — from its July bulletin — retail inflation will persist at elevated levels for some months, before easing in the third quarter of 2021-22 when the kharif harvest arrives in the markets. 
The analysts feel that the patchy recovery and fears of the third wave could see the RBI refraining from taking any step that could restrain the growth momentum. "If one were to go by the first quarter results, it shows that some of the sectors are doing well while recovery is yet to be seen in other industries. Moreover, there could be another wave of the virus which could again lead to lockdowns. Therefore, the RBI will not deviate from its growth agenda despite elevated inflation,'' an analyst said.
According to Radhika Rao, economist at DBS Group Research, the MPC will opt to keep the repo rate at four per cent. She added that its forward guidance will favour a continuation of the accommodative policy stance to guard against growth risks. 
Further, the accompanying commentary will heed inflation risks through close monitoring and refrain from tweaking the policy levers for now.
The RBI may gradually draw out excess liquidity in the system by increasing the sizes of the variable reverse repo rate  auctions.
"Market will be keenly watching 
any RBI action on fine-tuning banking system liquidity as well as any further steps towards ongoing orderly evolution of the yield curve ,'' Churchil Bhatt of  Kotak Mahindra Life Insurance Company said.