Rajiv Bajaj faces Covid-19 heat
Waluj has 8,000 employees, and the two-wheeler major has indicated it will not suspend operations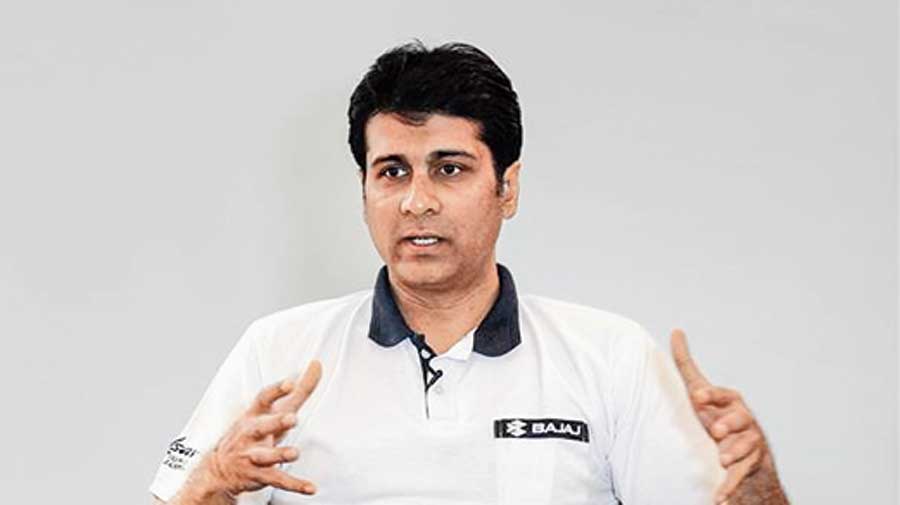 ---
|
Mumbai
|
Published 07.07.20, 02:12 AM
---
Rajiv Bajaj, the outspoken managing director of Bajaj Auto who believed in herd immunity and that everybody below 60 years should return to work, is now finding his radical views being put to test at the company's Waluj facility in Aurangabad.
As many as 250 employees of the plant have been reportedly laid low by the novel coronavirus, leading to demands from the workers union the company go for a temporary shutdown of the plant.
Waluj has 8,000 employees, and the two-wheeler major has indicated it will not suspend operations.
The development has thrown up a wider question before corporate India as they look to revive operations after the strict nationwide lockdown.
Observers say even a single case of Covid in a plant could create anxiety among the rest of the employees and lead to demands to close down the facility.
However, Bajaj told CNBC TV-18 that it was not correct to assume that people are getting infected and dying at Waluj.
The Bajaj Auto managing director said the company was in touch with the unions and the administration.
He said the gram panchayat was also in agreement with the management to keep the plant open.
Bajaj said there was zero social distancing in Aurangabad and 60 per cent of the people were not wearing masks.
Pointing out that the company will not close down the plant just for "media optics", he said Bajaj Auto will be forced to lower wages by 50 per cent if there is another lockdown, though he hastened to add that so far the company has not cut a "single rupee" from workers' pay.
While the plant makes motorcycles and three-wheelers and caters both to the export and domestic markets, the latest development comes at a time analysts feel that the recovery in the two-wheeler segment will be the fastest in the automobile industry.
There is also a feeling that of a rise in personal mobility as people will be afraid of contracting the virus if they use public transport.
Shares of Bajaj Auto, which also has plants at Chakan in Pune and Pantnagar in Uttarakhand, on Monday ended lower by 1.29 per cent at Rs 2,896.50 on the BSE where the Sensex rose 466 points.
Meanwhile, the district collector has ordered a complete lockdown in Aurangabad city from July 10 to July 18 because of the rising number of coronavirus cases.