Priority to industry interest in RCEP
Member countries have fixed a target to conclude the talks in November and sign the agreement in June 2020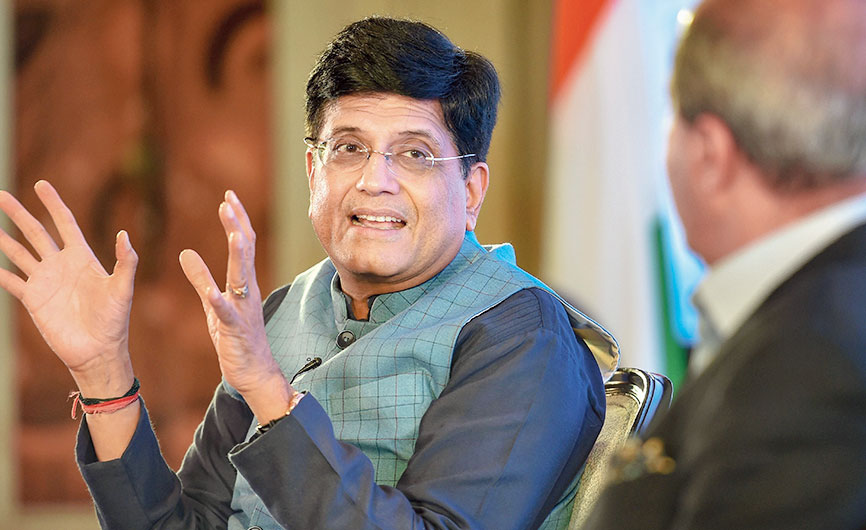 ---
---
Commerce minister Piyush Goyal on Monday said the government will protect the interest of domestic industry before entering into the proposed mega free-trade pact RCEP, which is in the last phase of negotiations.
"Every interest of domestic industry and the people of India has to be protected before we execute any free-trade agreement," he said. The member countries have fixed a target to conclude the talks in November and sign the agreement in June 2020.
Goyal said the government would protect national interest first and will not fritter away FTAs like "we saw in the 2009-10 period of the Congress regime, where agreements were done in a hurry".
He was speaking at the US-India Strategic Partnership Forum's annual summit here.
The RCEP agreement is being negotiated among 10 ASEAN members (Brunei, Cambodia, Indonesia, Laos, Malaysia, Myanmar, the Philippines, Singapore, Thailand, and Vietnam) and their six free-trade pact partners Australia, China, India, Japan, South Korea and New Zealand.
Trade deal with US
The broad contours of the trade deal between India and the US have been decided and will be announced after closing any remaining gaps, Goyal said.
"We have almost resolved the broad contours of what we are going to announce. I do not see any great difficulty in closing the gap on the first announcement," he said at .
He said by now both the sides could have announced something, but certain other engagements, including the US talks with Japan and China, delayed the announcement.