Prices of electric scooters and motorcycles are expected to come down
The ministry increased the incentive for electric two-wheelers to Rs 15,000 per KWh from the earlier uniform subsidy of Rs 10,000 per KWh for all EVs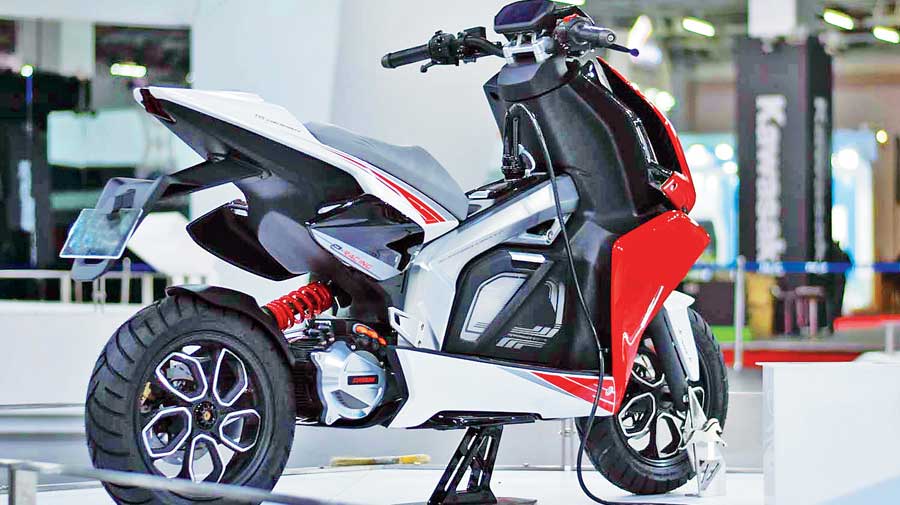 ---
Calcutta
|
Published 13.06.21, 02:28 AM
|
---
Prices of electric scooters and motorcycles are expected to come down after the department of heavy industries made key changes in the scheme for Faster Adoption and Manufacturing of Electric Vehicles in India Phase II (FAME II).
In a notification issued late on Friday, the ministry increased the incentive for electric two-wheelers to Rs 15,000 per KWh from the earlier uniform subsidy of Rs 10,000 per KWh for all EVs, including plug-in hybrids and strong hybrids except buses.
The department also capped incentives for electric two-wheelers at 40 per cent of the cost of vehicles, up from 20 per cent earlier.
The move will result in prices of all electric two-wheelers being slashed by a considerable margin.
Hero Electric managing director Naveen Munjal said, "The increase in the cap of subsidies for EVs will be a game changer, driving consumers towards electric scooters even as petrol prices continue to touch the Rs 100 mark."
Icra view
Credit rating agency Icra believes the pace of penetration of electric two-wheelers will be relatively gradual in India unlike global markets such as China, Europe and USA.
Shamsher Dewan, vice-president and group head (corporate sector ratings), Icra, said, "Affordability and range anxiety continue to remain key challenges, especially in the passenger car and truck segment. We expect the share of EVs to reach about 8-10 per cent level in two-wheelers, and over 30 per cent in three-wheelers by 2025. The penetration levels in cars and trucks are likely to remain low in the medium term."