PM Modi pitches for investment
'We are laying a red carpet for all global companies to come and establish their presence in India'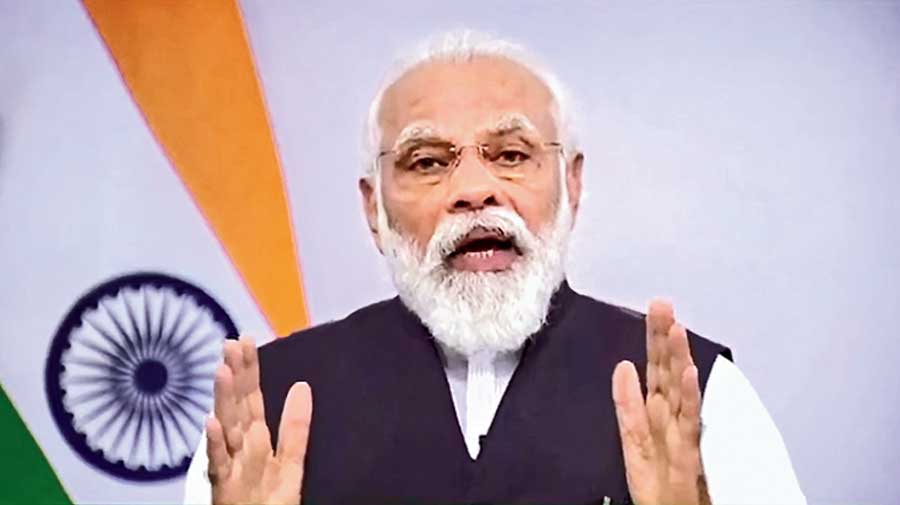 ---
---
Prime Minister Narendra Modi has rolled out a red carpet to foreign investors by reiterating his government's ability to carry out deep structural reforms and create an investor-friendly environment in the country.
"India remains one of the most open economies of the world. We are laying a red carpet for all global companies to come and establish their presence in India. Very few countries will offer the kind of opportunity that India does today," Modi said at India Global Week 2020.
Modi said the story of global revival will have India playing a leading role and India is already seeing green shoots of economic recovery.
"Aatmanirbhar Bharat (is) not about being self-contained or closed to the world; it is about being self-sustaining, self-generating," Modi said while reconciling the call for global investments with the message that India was walking the path of self-reliance.
Modi said there are opportunities in various sunrise sectors in India. "Our reforms in agriculture provide a very active opportunity to invest in storage and logistics. We are opening the doors to the investors to come and invest directly in the hard work of our farmers," he said.
"India's tech and startup sector is vibrant. There is a market of millions of digitally empowered people. Imagine, the kind of products we can make for them," he added.
Reforms have been brought in the small, micro and medium enterprises sector, which will complement big industries. Gains in financial inclusion, ease of doing business, bold tax reforms and healthcare initiatives have set the foundation for the next round of initiatives, he said.
"In this time of a pandemic, we have provided relief and undertaken structural reforms. We are making the economy more productive, investment friendly and competitive."