Piyush Goyal pitches for need to focus on exports
Specific policy initiatives could improve operational conditions and efficiency of exporters in sectors like jewellery, textiles, apparel, automobile, electronics and pharma: Exim Bank study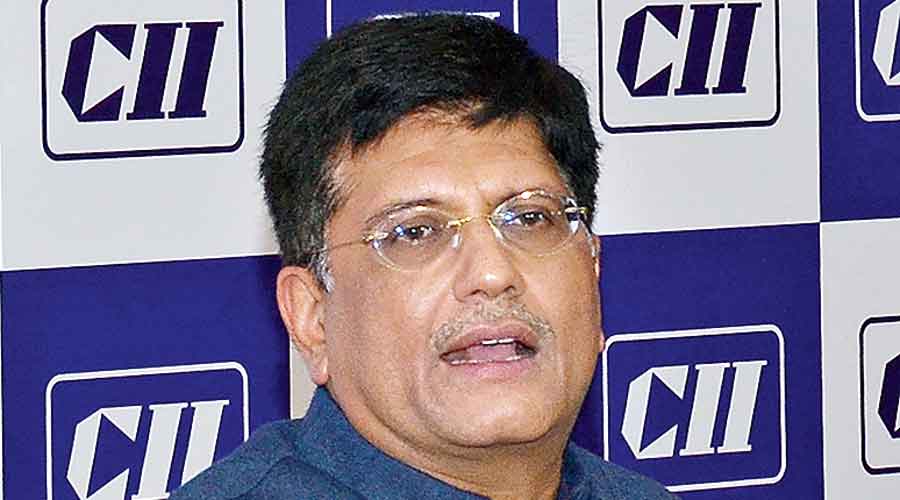 ---
---
Commerce minister Piyush Goyal on Saturday pitched for the need to focus on quality and scale to meet a $1-trillion export goal, adding that subsidies alone would not help boost shipments.
"Why can't we aim for $1 trillion of exports from India. We certainly can. For that we need to be clear on actionable items (and) subsidies are never going to get us there, I am very clear about that," he said at a webinar organised by Exim Bank.
"At least in my six years of engagement, I have not found subsidies to be the solution to India's problems. I think it's quality, technology, growth, scale; and sometimes for a short period, you may need to give a little thrust or support. But if they are looking at literally running a long-term engagement with the world on subsidy, it is not going to work," the minister said.
Exim Bank managing director David Rasquinha said India's manufacturing and export sectors need to become globally competitive.
According to a study by Exim Bank, specific policy initiatives could improve operational conditions and the efficiency of exporters in sectors such as gems and jewellery, textiles, apparel, automobile, electronics and pharma.