Opec to hike output from August
Till December 2021, the group will increase supply by a further 2 million bpd or 0.4 million bpd a month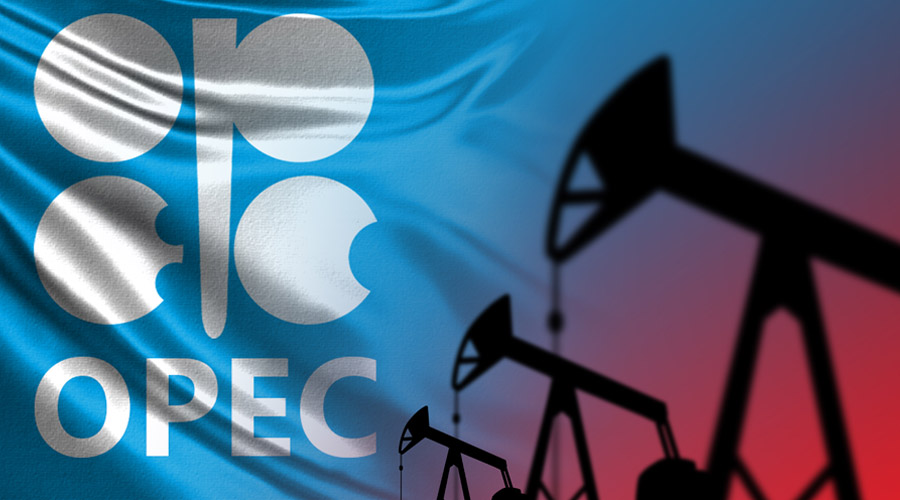 ---
|
New York
|
Published 19.07.21, 01:37 AM
---
Major oil producers reached a deal on production increases on Sunday, as the United Arab Emirates and Saudi Arabia resolved a dispute that had blocked an agreement this month.
The pact clears the way for Opec+, as the group is known, to begin pumping more oil, a move that could help ease a potential squeeze in supplies as global economies continue gearing up after pandemic lockdowns.
Under the agreement, Opec+ will increase production each month by 400,000 barrels a day indefinitely, beginning in August.
Opec+ last year cut production by a record 10 million barrels per day (bpd) amid a pandemic-induced slump in demand and collapsing prices. It has gradually reinstated some supply to leave it with a reduction of about 5.8 million bpd.
From August till December 2021, the group will increase supply by a further 2 million bpd or 0.4 million bpd a month, Opec said in a statement. The group had agreed to extend their overall pact until the end of 2022 from an earlier planned date of April 2022, to leave more room for manoeuvre in case global recovery stalls due to new virus variants.
The arrangement gives the Emirates most of the increase in its production quota that it was seeking, although not until after next April. Other countries, including Kuwait, Iraq, Saudi Arabia and Russia, will also be granted increases in their production limits, according to Opec.
The agreement ends a standoff between Saudi Arabia, the de facto leader of the cartel, and the Emirates, which has invested heavily in expanding its oil production and has chafed against the group's limits on output.
The pact also appears to restore Saudi Arabia, the world's largest oil producer, as the dominant influence over the 23-member group.
"We are here to stay," Prince Abdulaziz bin Salman, Saudi Arabia's oil minister, said during a news conference after the group's meeting. "What bonds us together is way beyond what you imagine."
But how long Opec+ will hold together remains to be seen. The long series of failed negotiations this month could be a harbinger of changes that may drive wedges between the different members of the group, which includes Opec along with Russia and its allies. In the short term, countries with the ability to increase production are likely to press for the freedom to pump more oil if the pandemic's economic effect continues to ease and demand for oil rises.
The environment that Opec has long operated in is also changing. The organisation's calculation has been that seeking higher prices by restraining production was a smart strategy because there would always be demand for the vast resources its members still have in the ground.
Climate change has upset that business strategy. The deadly floods in Europe this week are just the latest weather catastrophe prompting lawmakers to call for more stringent rules on greenhouse gas emissions.
Falling prices
Crude oil prices have been falling over the past week because the markets were expecting a deal among the cartel members.
Brent crude was last trading at $73.14 and West Texas Intermediate at $71.56.
Earlier this month, oil prices had spiked, hitting a six-year high on July 6, after Opec+ failed to reach an agreement, underscoring concerns about rising gas prices and inflation in general in the US and elsewhere.
In India, fuel prices are likely to fall bringing some relief to consumers.
India's new oil minister Hardeep Puri had called his Saudi, UAE and Qatari counterparts seeking price relief. This is likely to materialise now.
The PSU fuel retailers have been consistently raising prices since May after the state elections were over, and petrol prices have now crossed the Rs100-mark in all the metros.
New York Times News Service with inputs from Reuters