Onion exports to Bangladesh to resume
The commerce ministry is considering imposing a minimum export price and allowing certain varieties which have insignificant domestic demand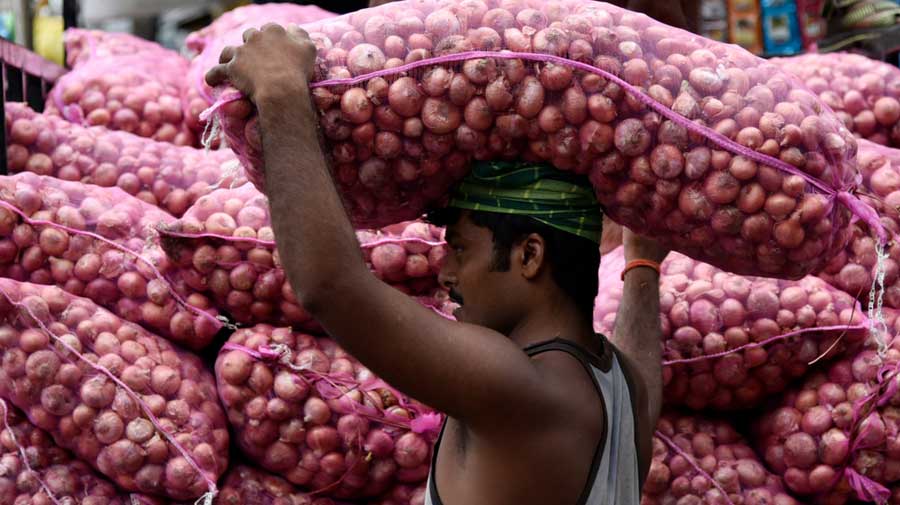 ---
---
The government is working on resuming onion supplies to Bangladesh with certain conditions within days of imposing a ban. The move follows diplomatic intervention which resulted in the consignment in transit to be exported.
Senior commerce ministry officials said the ministry was considering imposing a minimum export price and also allowing certain varieties of onion such as Bangalore rose and Krishnapuram, that have insignificant domestic demand.
They said the issue was being discussed at the highest level so that the relaxation in export does not result in a spike in domestic prices.
Sources said the government plans to move cautiously on this issue, especially at a time the country is witnessing growing peasant unrest over the farm bill, and this can add fuel to farmers' ire. Sources said the government would be keen to allow exports to neighbouring countries given the border tension so that the immediate markets in the neighbourhood are not captured by Pakistan and China.
India is the biggest exporter of onions to Bangladesh, Nepal, Malaysia and Sri Lanka. However, traders in Bangladesh have been tapping various countries to import onion.
According to the information provided by Chittagong Plant Quarantine Station (Sea Port), as many as 274 import permits were issued for 118,727 tonnes of onion between September 3 and September 21, the Dhaka Tribune said.
These permits indicate that 17,365 tonnes of onion will come from China apart from shipments from Pakistan, Myanmar, Egypt, Turkey, the Netherlands, Malaysia and New Zealand.