Naukri founder offers tips
Sanjeev Bikhchandani, founder and executive vice- chairman, Info Edge India Ltd, on Thursday offered some tips to budding entrepreneurs and investors at Infocom 2021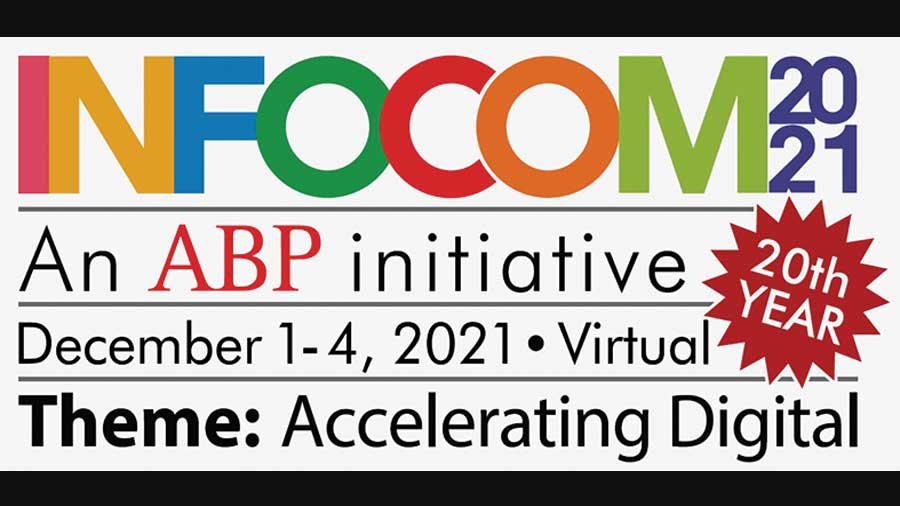 ---
Calcutta
|
Published 03.12.21, 02:36 AM
|
---
From running a frugal business in the early years of a startup to placing judicious bets while investing, Sanjeev Bikhchandani, founder and executive vice- chairman, Info Edge India Ltd, on Thursday offered some tips to budding entrepreneurs and investors at Infocom 2021, the flagship B2B event of ABP Group.
Stock market listed Info Edge has a market capitalisation of over Rs 75,000 crore and operates online classifieds services such as Naukri, 99acres, Jeevavansathi and Shiksha. The company has also backed online food delivery startup Zomato and insurance aggregator Policybazaar parent — PB Fintech.
In conversation with Aparup Sengupta, executive chairman and global CEO, Startek, Bikhchandani said there was an element of sacrifice by the startup founders at the early stage.
"If you are frugal and operating at a low cost, while delivering value to customers, chances are you will at least break even. At the beginning survival is success," he said, adding that hard work and a sense of customer insights play a crucial role in the success of startups.
"Successful businesses are built on deep customer insights. When I was working on Horlicks (at HMM which is now GlaxoSmithKline Consumer Healthcare India), I used to observe that when the office copy of Business India would come in, everybody would read it from the back because there were 35-40 pages of appointment ads. From there I understood that job information is something that people are interested in," he said in the context of the start of Naukri.
Bikhchandani, who won the Padma Shri in 2020, said that for investors, certain startup sectors such as fintech, artificial intelligence, machine learning and cryptocurrency are gaining importance but there should not be any preconceived notions for investment.
"We look at the quality of the team, the commitments and the capabilities. But we also look at early signs of natural traction and how powerful is the value proposition and how the founder came up with the idea," he said.