Lifestyle plans to expand to Tier-2 markets
Move to diversify its presence into smaller cities amid rising real estate costs in metros and large towns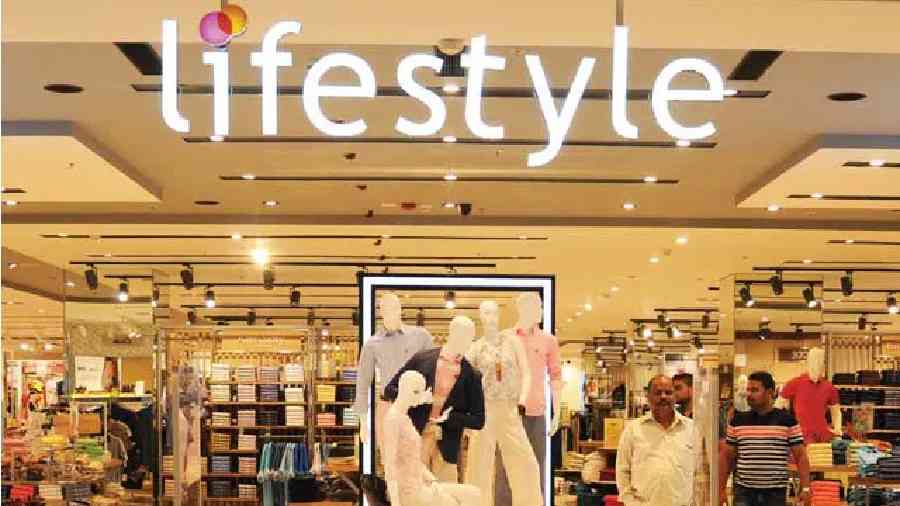 Lifestyle has 85 stores across the country with more than 70 per cent in metros and Tier-1 locations.
Twitter
---
Calcutta
|
Published 05.09.22, 01:17 AM
|
---
Lifestyle, the retail brand of Dubai-based retail and hospitality conglomerate Landmark Group, has chalked out a strategy to diversify its presence into smaller cities amid rising real estate costs in metros and large towns.
Lifestyle has 85 stores across the country with more than 70 per cent in metros and Tier-1 locations.
"Lifestyle is a premium aspirational store. So, we wanted to explore the metro and Tier-1 market completely before we expand to the other markets. The time has now come for us to explore new locations," said Devarajan Iyer, CEO, Lifestyle.
The retailer is looking to expand in phases and by the end of March 2023, at least 15-18 stores in Tier-2 markets are expected to be operational. The process has already started with store openings in the South.
"The entire business model in Tier-2 locations is different. We are looking at a different store size, different products and different brand mix."
"We are collaborating with brands to create products separately for these Tier-2 markets," said Iyer.
"The first choice is to go to a mall where there is liketo-like participation of other brands. The second choice would be a standalone store on a really nice high street. If these two are not available, we will not enter the market at this point in time," said Iyer.  
"In the metro and large towns, real estate costs are skyrocketing. Developers in Tier-2 markets want business and to grow faster. We are getting far better real estate options in these markets and real estate is a very big element in retail. Therefore it is turning out to be a very profitable proposition," said Iyer.
The retailer is also looking to expand the share of business derived from the online channel amid changing consumer preferences in the country, particularly among new-age buyers.
"We are putting up infrastructure and investing a lot in technology. In the next two years we would like online to be at least 10-12 per cent of our business," said Iyer.