Kerala, Punjab and Delhi reject GST payout options
Move comes even as the Centre works over the fine print that the states are expected to pore over the next seven days before deciding their course of action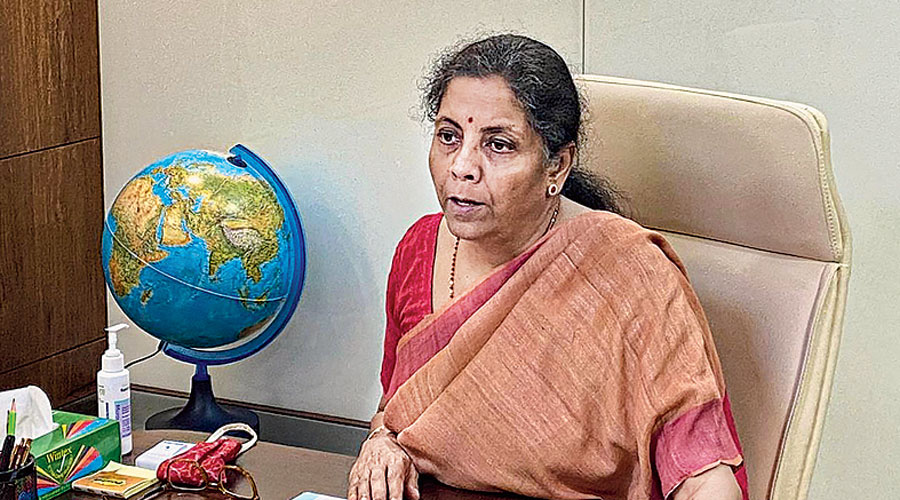 ---
---
Opposition-ruled states appear to be hardening their stand against the Centre as the row over the payment of GST compensation threatens to rip the fabric of India's federal polity.
Punjab, Kerala and Delhi have spurned the two unpalatable choices that finance minister Nirmala Sitharaman placed on the table on Thursday — both of which require the states to borrow up to 40 per cent of their anticipated Rs 3 lakh crore shortfall in GST collections this year from a special window to be created by the Reserve Bank of India.
Former finance minister P. Chidmabaram of the Congress said the states should reject both the options. "The latest assault on the states is part of an elaborate design of the Modi government to financially cripple the states and reduce them to beg for money from the Centre," he tweeted.
The three states chose not to wait for the letter outlining the two options that Sitharaman had promised to send on Thursday but still hasn't as the Centre works over the fine print that the states are expected to pore over the next seven days before deciding their course of action.
Punjab finance minister Manpreet Badal said the state had decided to reject both options. Kerala finance minister Thomas Isaac also told a news channel that neither option was acceptable.
Delhi deputy chief minister and finance minister Manish Sisodia said: "The states are feeling cheated right now."
Sitharaman placed two borrowing options before the states.
First, they could borrow a sum of Rs 97,000 crore — the sum that the Centre through some opaque process determined as the uncovered amount arising from the implementation of the GST — at a reasonable rate of interest. Most states do not have a borrowing headroom which is why the Centre offered to raise the limit set under the Fiscal Responsibility and Budgetary Management (FRBM) Act by 0.5 per cent of their gross state domestic product(GSDP).
The second option was to borrow the entire Rs 2.35 lakh crore shortfall, including Rs 1,38,000 crore ascribed to Covid-19 factors, and therefore outside the purview of the GST obligations, through the same special window.
The principal and the interest in either option can be repaid after 2022 when the five-year tenure for the compensation cess is supposed to end but there is a possibility that this might be extended.
Meanwhile, legal experts said the Centre cannot force the states to borrow to cover the shortfall in compensation cess collections.
"The central government cannot instruct states to borrow. At the same time, the Centre is under no obligation to pay any sum in excess of what is collected through the cess," says Pradeep Kumar Jain of Singhania & Co.
Shareen Gupta of J. Sagar Associates said much the same thing. "There is no doubt that states are entitled to compensation from the Centre for the loss of revenue on account of implementing GST. Given the unprecedented crisis, the options appear to be a step towards achieving a resolution with limited resources at hand. The states and the Centre, therefore, have the stupendous task of arriving at a middle ground."
to manage the financial situation of the country."