JSW Group takes 3 top primary steel producers of the United States to court
As these three companies declined to sell slabs manufactured in the US, the Texan facility had to import slabs after paying high tariffs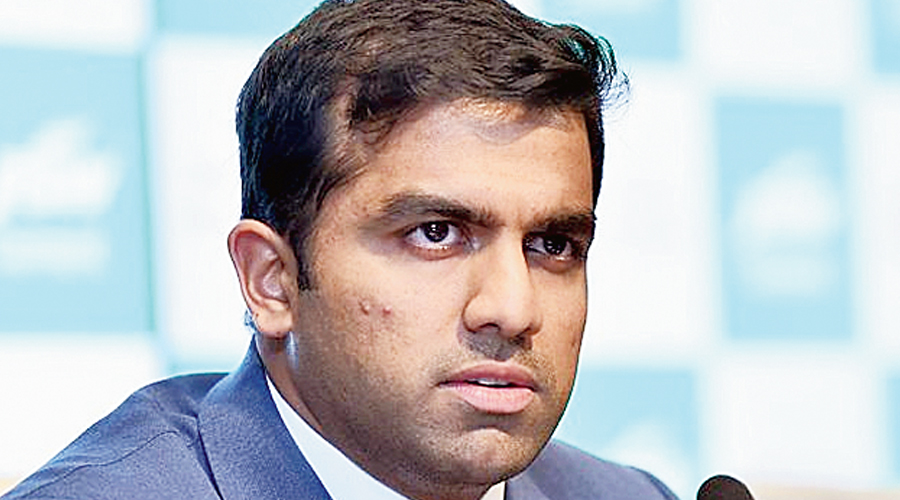 ---
Calcutta
|
Published 10.06.21, 01:44 AM
|
---
Sajjan Jindal's JSW Group has picked up a legal fight with three top primary steel producers of the United States for ganging up against its outfit by not supplying basic raw material and thereby crippling operations.
It has filed a federal court lawsuit in the Southern District of Texas against Nucor Corp, United States Steel Corp and Cleveland-Cliffs Inc alleging that these companies conspired to boycott and refused to supply JSW Steel USA with a critical feedstock (domestic semi-finished steel slab) beginning in 2018 and continuing till date. 
JSW Steel (USA) Inc and JSW USA Steel Ohio Inc alleged that the defendants' cartel cost them hundreds of millions of dollars in lost profits, increased their expenses and caused them other damages, and also led to higher prices and significant harm to the steel buyers in the US and significantly fewer jobs for US steelworkers. 
As these three companies declined to sell slabs manufactured in the US, the Texan facility had to import slabs after paying high tariffs. Two years back, the company had also taken the US government to court for not exempting it from the levy.
Commenting on the lawsuit filed now, Parth Jindal, son of Sajjan Jindal and the board member of JSW Steel (USA), said that the defendants have long been the dominant US steel companies and continue to use anti competitive tactics against smaller producers like JSW to succeed at all costs.  
"We bought into the US market a few years ago and made significant progress in improving our facilities and performance. In 2018, we announced our intention to make substantial investments to further expand and upgrade our facilities. These companies derailed those plans, and so we file this suit today to respond assertively. 
"As we allege, they stated repeatedly that they could make semi-finished steel slabs in the quantities and quality to meet our needs and that they were willing to sell it to us, but when we tried to get them to move forward, they dragged things out and made excuses. We are now convinced that it was all for show and that, in reality, they never intended to make or sell steel slabs to us," Jindal said in a statement.
Group boycotts are illegal in the US as they erode competition, raise consumer prices and disadvantage companies like JSW, board member John Hritz added.
These three primary steel producers put together account for a two-third of steel production. The previous Trump administration's decision to slap duty on import of steel to the US had an adverse impact on JSW's US operation, which is split into two locations. 
The $12-billion Indian conglomerate, which operates India's largest steel company JSW Steel, has two units in the US. It operates a plate and pipe mill in Baytown, Texas, which was acquired from the outfit of Prithvi Raj Jindal, elder brother of Sajjan Jindal, in 2007 at an enterprise value of $900 million. 
Slab is a basic raw material for making plate and pipe which is used by the energy industry in Texas
Later JSW bought a steel facility at Mingo Junction, Ohio, where now an electric arc furnace has been constructed to make slabs.