Jet fuel price hiked by steepest ever 18 per cent to all-time high
Analysts said rising ATF prices amid the Russia-Ukraine conflict pose a serious threat to the recovery of the aviation sector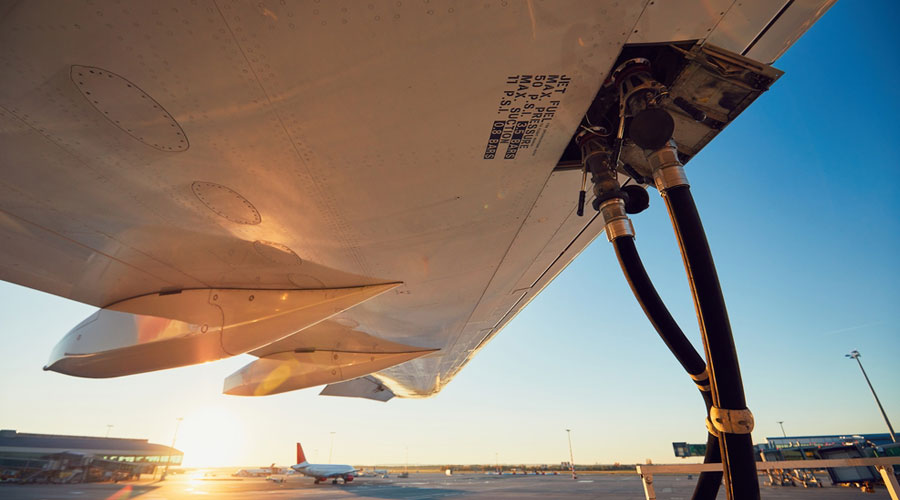 Representational image
Shutterstock
---
New Delhi
|
Published 17.03.22, 01:56 AM
|
---
Jet fuel prices were hiked over 18 per cent — the steepest ever increase — after crude surged to a multi-year high.
Analysts said rising ATF prices amid the Russia-Ukraine conflict pose a serious threat to the recovery of the aviation sector.
The sixth straight hike this year led to prices soaring past the Rs 1-lakh-per-kilolitre mark for the first time ever.
Suprio Banerjee, vice-president and sector head, Icra said: "One major concern that continues to be a drag on the aviation sector is the ATF prices, which have seen a sharp increase.... mainly attributed to increase in crude oil prices." 
"This, coupled with relatively low capacity utilisation of aircraft fleet, will continue to weigh on the financial performance of Indian carriers in FY2022," he said.
IOC move
Indian Oil Corporation (IOC) has bought as much as 3 million barrels of crude oil that Russia had offered at a steep discount to prevailing international rates, sources said.  
The purchase, made through a trader, is the first since Russia's February 24 invasion of Ukraine that brought international pressure for isolating Putin administration.  Sources aware of the matter said IOC bought Urals crude for May delivery at a discount of $20-25 a barrel to dated Brent. 
As the US and other western nations slapped sanctions on Moscow, Russia has begun offering oil and other commodities at discounted prices to India and other large importers.
On India buying Russian crude, White House press secretary Jen Psaki has said: "I don't believe this would be violating that (sanctions)... But also think about where you want to stand when history books are written at this moment in time. Support for the Russian leadership is support for an invasion that is having a devastating impact."
The payment mechanism is being worked out as the Russian central bank and several other banks have been banned from the SWIFT international payment gateway following the US and the EU sanctions.
Sources said India is examining the possibility of using currencies such as the yuan and the dirham as a reference for conversion in case a Rupee-Rouble trade mechanism is activated.