ITC launches super app for farmers
Company plans to expand to other states and across 20 value chains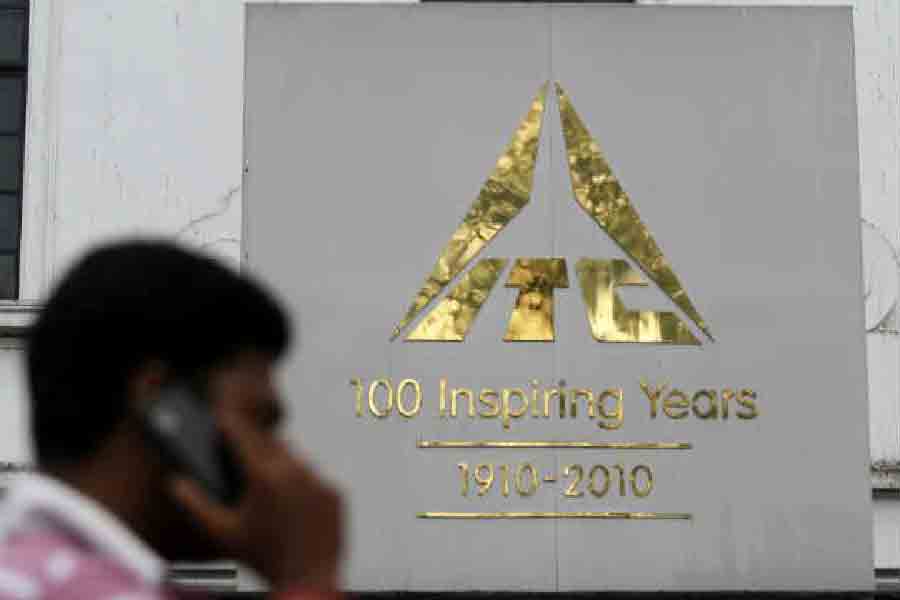 It will also onboard financial partners to provide loans and sell insurance. Farmers would not have to pay anything to use the app.
File Photo
---
Calcutta
|
Published 22.07.22, 02:05 AM
|
---
Diversified business powerhouse ITC Ltd has launched a ''super app'' for farmers — a digital intervention for efficient procurement of agri products and potentially increase farmers' income. The company is piloting the app in seven states with 200 farmers' producers organisations (FPOs) engaging 40,000 farmers across four value chains, wheat, paddy, soya and chilli.
It plans to expand to other states and across 20 value chains. Named ITC MAARS, an acronym for Meta Market for Advanced Agricultural Rural Services, the digital platform provides farmers with AI/ ML (artificial intelligence / machine learning) driven value-added personalised and hyperlocal crop advisories.
The company intends to engage with 4,000 FPOs involving 1 crore farmers, ITC chairman and managing director Sanjiv Puri said. The app includes a crop calendar for scientific planning of crop cycles, a ''crop doctor'' function for real-time resolution of infestation, access to good quality inputs and market linkages, real-time soil testing, precision farming among others.
It will also onboard financial partners to provide loans and sell insurance. Farmers would not have to pay anything to use the app. The app will allow the farmer to check prices of the produce in the nearest mandi. The farmer will have the option to sell it to ITC. The company procures 4 million tonnes of grain every year. "We believe it can be truly transformative for the farming ecosystem of the country. For me, ITC MAARS will be a success when it makes a meaningful contribution to multiplying farmer incomes and making India's agri value chain competitive," Puri added.
In the absence of written contracts between a corporate like ITC and farmers, many of whom are small and marginal, the app appears to be an attempt by the company to ensure that it manages to procure agri products which are traceable and of consistently good quality. The company is a big exporter of agri products and also an internal consumer for hotels and food business. Lifestyle retail Puri confirmed that ITC is exiting the space. It had earlier sold the John Players brand to Reliance Retail.
"As far as the other brand, Wills is concerned, we are only liquidating some old inventory that is there in a limited few stores. And there are no further plans beyond that," he added. He said the demerger of the hotel business is 'very much on the table' but did not give a timeline. Puri said there has been some moderation in commodity prices even as they are elevated compared to the past. The company has taken modest price hikes to mitigate input cost pressure.