Input cost to drag down India Inc's earnings in fourth quarter
Although the IT sector is not directly exposed to higher input prices, it will feel the pinch of higher wage and travel costs even as it battles high attrition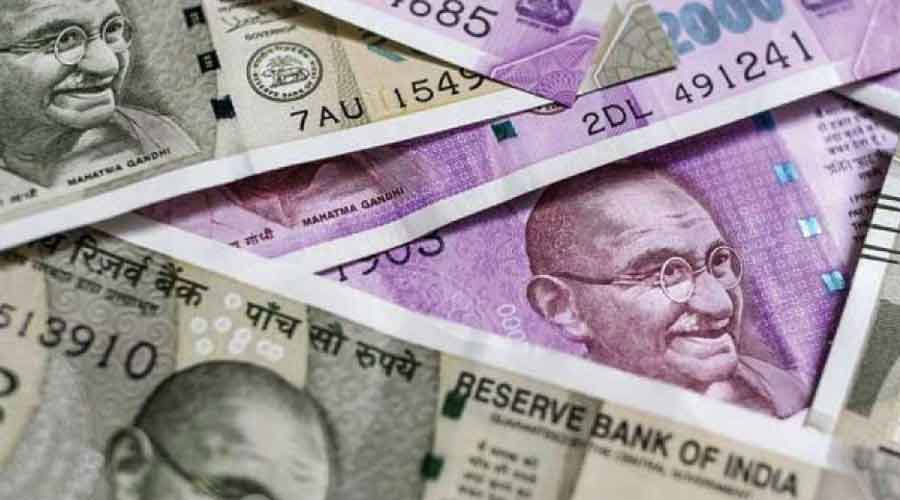 Some of the others such as cement, automobiles, FMCG are expected to face the headwinds of firm commodity prices and slowdown in rural demand.
File Picture
---
Mumbai
|
Published 11.04.22, 01:39 AM
|
---
India Inc's earnings in the fourth quarter will be dragged down by higher input costs, brokerages said.
The results season kicks off on Monday, with IT giant TCS.
Although the IT sector is not directly exposed to higher input prices, it will feel the pinch of higher wage and travel costs even as it battles high attrition.
There are only a few sectors which are expected to fare well: banking and financial services, oil and gas, telecom and technology.
Some of the others such as cement, automobiles, FMCG are expected to face the headwinds of firm commodity prices and slowdown in rural demand.
"We expect IT companies to sustain the growth momentum on healthy broad-based demand and a robust deal intake/pipeline. The sector is seeing a conducive environment for price increases," analysts at Emkay said in a note.
Emkay has projected TCS to report a 2.3 per cent rise in dollar revenues to $6.6 billion on a sequential basis and 11.4 per cent, annually. It expects net profit to come at Rs 9,994 crore a rise of 8.1 per cent.
Infosys is forecast to report a 1.9 per cent growth in dollar revenues over the preceding quarter to $4.3 billion, while its net profit is expected to jump 18.4 per cent to Rs 6,010 crore.
The Bangalore-based company may also be relatively conservative in its revenue guidance for 2022-23 and forecast revenue growth of up to 15 per cent against a guidance of 19.5 per cent to 20 per cent growth for the last fiscal.
The scorecard is unlikely to be rosy for some of the other segments such as automobiles, FMCG, cement and even a section of metals. They could see higher commodity and fuel prices and even a slowdown in rural demand impacting their overall numbers.
The bright spot is expected to be banking and financial services with these entities benefitting from a strong credit offtake that could have a positive rub-off on their net interest income particularly in the retail and MSME segment and also due to an improvement in their asset quality.
Telecom is expected to fare well with Bharti Airtel, Jio and Vodafone Idea continuing to benefit from the tariff hikes announced in November 2021.
Analysts expect these three companies to report higher average revenue per user on a sequential basis by up to 10 per cent.
Similarly, the spike in crude oil prices could see oil and  gas companies posting strong numbers.
A Motilal Oswal report said net profit of companies it tracks could grow 19 per cent in the fourth quarter, the lowest since the first quarter of 2021-22 but it comes on a high base of 100 per cent growth in the fourth quarter of 2020-21.
"The impact of rising commodity prices on earnings for the broader market and the economy is likely to be higher than that of Nifty companies,'' the brokerage said.