Infosys payout plan on track
The company's existing share buyback programme is capped at Rs 8,260 crore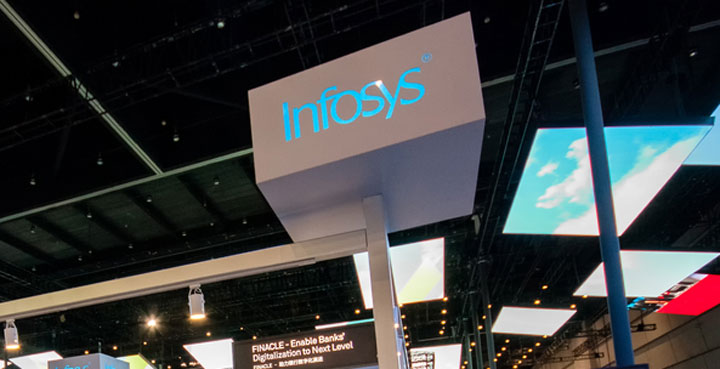 ---
|
Mumbai
|
Published 13.07.19, 07:20 PM
---
Infosys has no plans to trim its capital allocation policy because of the 20 per cent tax that the Modi government has imposed on share buybacks by listed companies, extending an anti-abuse provision that till now was limited to only unlisted firms.
The company's existing share buyback programme is capped at Rs 8,260 crore.
"We have completed over 70 per cent of the buyback at Rs 5,934 crore so far. We plan to finish the balance in quarter two (July-September) notwithstanding, the recent imposition of taxes and buybacks. During quarter one (April-June), we also completed payout of final dividend of Rs 10.50 per share for FY 19," chief financial officer Nilanjan Roy said in a late evening conference call with US-based analysts on Friday.
"Consistent with our previously articulated objectives of enhancing returns for our investors, I am happy to announce that the company has revised its capital allocation policy," the Infosys CFO said.
Roy said the company expected to return around 85 per cent of its free cash flows over a five-year period that ends effective financial year 2020 through a combination of semi-annual dividends, share buybacks and a special dividend "subject to applicable laws and requisite approvals if any".
"We believe this progressive policy will further improve shareholder returns and provide more predictable cash flow for our shareholders," Roy said during the call.
The company currently has a cash trove of $3.57 billion, and has seen a significant diminution of its cash and cash equivalents — a measure of a company's liquid cash position — because of a payout of final dividend and share buyback in the first quarter that totalled $1.34 billion.
The cash trove will shrink further as the company intends to dip into it in the second quarter. "We have some part of our buyback that is still to be completed. So that will be used in this current buyback. We have plans over time to make sure that our balance sheet is efficient. We will look to see if that means doing more within the laws and regulations — buybacks or looking at other uses if we find small appropriate acquisitions that we can look at," Infosys CEO and MD Salil Parekh added.