Indian Tea Association to present proposal for minimum floor price
ITA has consulted Ernst & Young and legal firm Khaitan & Co to prepare the report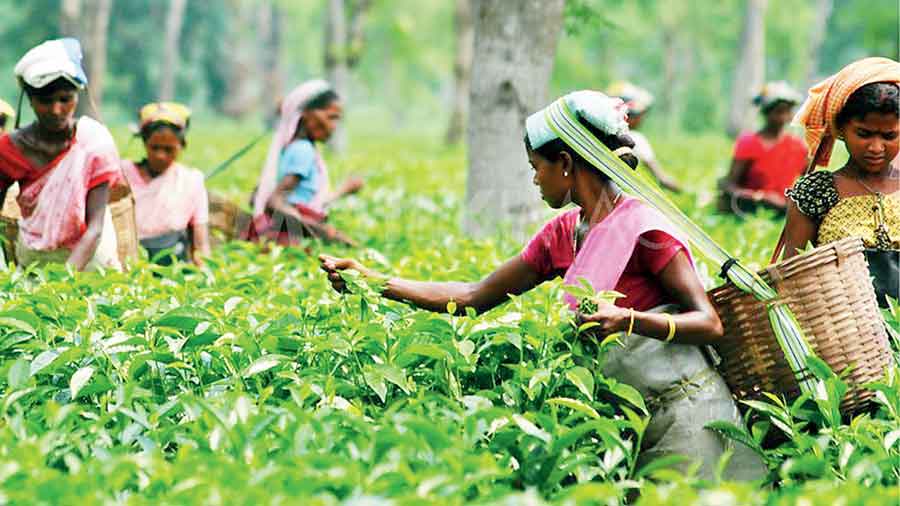 Proposal comes at a time the Tea Board of India is implementing a new brand of auction to ensure better price discovery.
File Photo
---
Calcutta
|
Published 03.02.22, 04:11 AM
|
---
The organised tea industry, led by estate gardens, have proposed a floor price for made tea and green leaf in order to make the tea plantation industry sustainable in India.
Indian Tea Association (ITA), which represents the large tea growers, is preparing a report for the Union ministry of commerce seeking the government's direction to implement the proposal.
"There has to be a minimum floor price below which tea cannot be sold in India. The price will be based on the cost of production and linked to the quality of the tea," Vivek Goenka, the outgoing chairman of the ITA, said before the association's annual general meeting.
The association has engaged consultancy Ernst & Young and legal firm Khaitan & Co to prepare the report. An initial draft has already been shared with commerce minister Piyush Goyal.
The proposal comes at a time the Tea Board of India is implementing a new brand of auction to ensure better price discovery and lower transaction cost. 'Bharat Auction' has been adopted in South India from January 1 and it is expected to be rolled out in the North Indian auction centres too.
Goenka said tea would still continue to be sold in the auction system and price discovery would take place over and above the floor price.
He argued that 50 per cent of tea was sold for unremunerative price in Assam or in Bengal's Dooars/Terai region. While the cost of production is said to be in the region of Rs 200-220 a kg, half of the tea is sold below Rs 200 a kg in the auction.
The need for a floor price is being argued by the industry on the back of stagnant prices over a decade amidst rapid production by small tea growers and tepid growth in domestic consumption along with falling export.
Average auction prices, if adjusted with inflation, have fallen between 2012 and 2020 despite costs going up. "No industry can survive in such a scenario," Goenka said.
Success of a floor price, which industry clarified must not be equated with minimum support price and hence has no requirement for financial support from the government, would depend on the level of acceptance from the small growers. They operate with much lower cost load than the estates which pay the workers according to wage contract and also bear the cost of ration and health.
Assam chief minister Himanta Biswa Sarma, who joined the virtual AGM of ITA, did not wade into the matter but informed the members how his government is trying to help the estates.
He informed about the Assam Tea Industry Incentive Scheme and the proposal to help 40 tea gardens develop tourist resorts to promote tea tourism, opening an alternative revenue stream for some growers.