India, EU plan talks on FTA
The preliminary negotiations are expected to prepare the ground for ironing out differences and even attempt to crack an early harvest deal before 2024 polls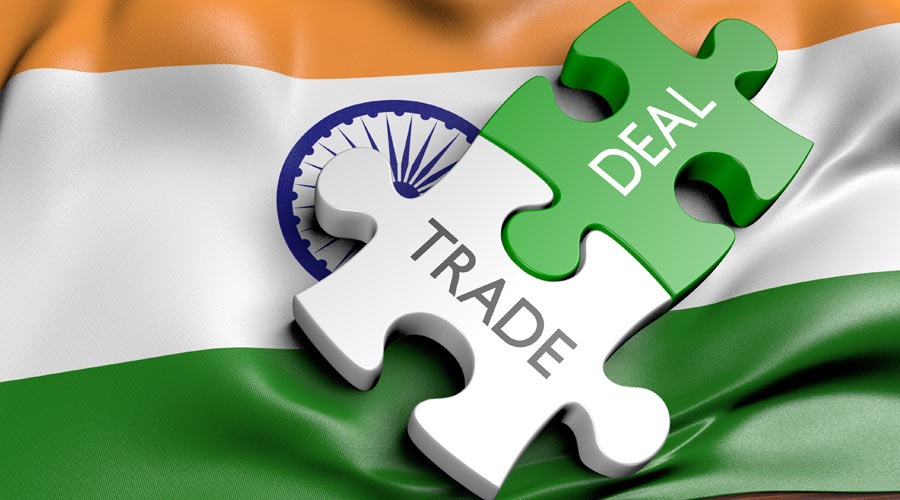 Representational image.
File photo
---
New Delhi
|
Published 29.03.22, 03:25 AM
|
---
India and the EU have appointed chief negotiators for a preliminary round of talks in Brussels on a free trade agreement.
The two sides had junked negotiations in 2014 over differences in tariffs and market access. The talks were relaunched in May 2021.
The preliminary negotiations are expected to prepare the ground for ironing out  differences and even attempt to crack an early harvest deal before India goes to polls in 2024.
While the EU's key demands include duty concessions for automobiles, dairy products, and wines and spirits, India is batting for a greater market access in financial services and mobility for professionals.
Analysts said negotiators from both sides could be staring at several practical problems. While the EU will say negotiations should continue from the tariff levels as they stood when the talks resumed last year, India may insist on negotiating on the basis of the latest tariffs.
India's stand on automobiles need to be watched as it has started an ambitious PLI programme for the sector. Earlier, India was planning to give a quota to the EU at a much lower duty.
India has been seeking data security status from the EU. Officials said India needs to have a comprehensive domestic policy on data first.
They said the EU has indicated certain non-trade issues such as environment and labour standards to be part of the talks. These were among the areas of contention which contributed to the suspension of the negotiations.
The EU wanted resolution on some of these issues before restarting talks. It is not clear whether the country would have them as a desirable objective of the trade talks or make them part of the deal. India wants the EU to conclude agreements on investment protection and geographical indicators.The EU accounts for nearly 15 per cent of Indian exports, which grew 59 per cent year-on-year in April-January to $50.7 billion.
The 27-member bloc accounts for 8.5 per cent of India's imports. With exports crossing $400 billion in the current fiscal and the Ukraine crisis providing new shipment opportunities, India is exploring to conclude trade deals with the UK, Australia among others.
"Over 50 per cent of the incremental growth in GDP this fiscal will be contributed by the exports sector. The exports are now set to transform the Indian economy. What is more important is to build on it as we will have benefits of new FTAs/CEPAs and the PLI Scheme backing us," A Sakthivel, president FIEO, said.