Govt balancing act on China outrage
Clamour to boycott goods, investment from Beijing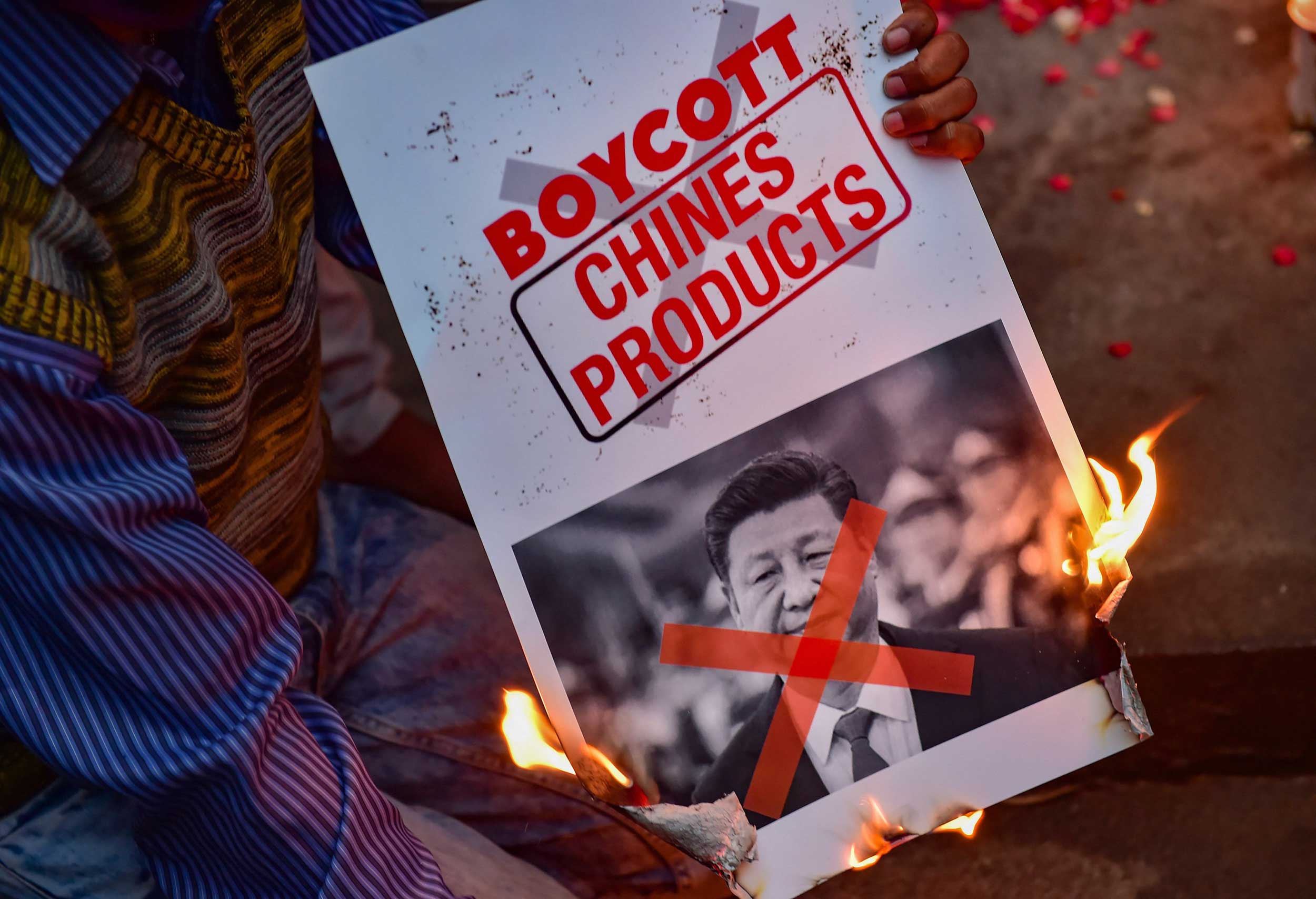 ---
---
Concerns are mounting over the future course of India-China trade amidst the growing clamour to boycott Chinese goods and impose a blockade on investments from India's warring neighbour, especially as the government has limited room to manoeuvre on this count.
However, sources feel the government will move cautiously to balance the economic interests of the country and security concerns. They ruled out any review of existing and new investments based on the military stand-off.
Economists said in the short- and medium-term the economic ties between the two Asian countries were unlikely to be impacted significantly.
The US and others had raised concerns over the participation of Chinese firm Huawei and ZTE in 5G rollout.
Officials in the DoT said: "The government allowed them (Chinese firms) to participate in the trials after due consideration. Any further decision would be based on balancing the interests of telecom firms and consumers with the security concerns of India."
State-owned BSNL has indicated that it would reduce its dependence on ZTE if the government wanted.
The private players have already reduced their dependence on the Chinese company and they maintain only two circles for Bharti Airtel and three service areas for Vodafone Idea.
Indications are that the Chinese firms could be debarred from participating in the BSNL network upgradation from 2G/3G to 4G by incorporating clauses seeking reciprocity in procurement.
"The issue (to avoid Chinese gear) has become important because of the China Intelligence Law, 2017, which makes it mandatory for Chinese suppliers to share data and access to any place in the world, where such equipment is installed," N.K. Goyal, chairman of the Telecom Equipment Manufacturing Association (Tema), said.
The Chinese controversial law seeks companies based in China to provide access and support for Beijing's intelligence-gathering activities as a part of legal obligations.
The Confederation of All India Traders (CAIT) released a list of more than 500 Chinese products to be boycotted. The list includes FMCG products, consumer durables, toys, furnishing fabrics, textiles, builder hardware, footwear, apparel and kitchen items.
"The objective is to reduce import of Chinese finished goods by $13 billion or about Rs 1 lakh crore by December 2021," CAIT secretary-general Praveen Khandelwal said.
The Swadeshi Jagran Manch also demanded the cancellation of the lowest bid made by China's Shanghai Tunnel Engineering for the construction of an underground stretch of the Delhi-Meerut Regional Rapid Transit System project.
Economists differ
However, Nisha Taneja, trade economist with ICRIER, said the call of boycott of goods and firms from China "will have no impact on trade because we are too dependent on China. They are our biggest trading partners and we cannot afford to take any drastic measure".
"In the short to medium-term, I don't think there's going to be an impact of this (border dispute) on trade. We are dependent on China in certain industries where there are no alternative sources available," trade expert Biswajit Dhar of JNU said.
"While the government talks of ease of doing business, it has put restrictions on investments from China. Much of the investments are being routed through third countries and query on the ultimate beneficiary would increase the cost of doing business and make the country less attractive," he observed.
In 2018-19, India's exports to China were a mere $16.7 billion, while imports were $70.3 billion, leaving a trade deficit of $53.6 billion.