Imported coal = costlier power? Up to CERC
Supreme Court leaves decision to regulator, in move that brings hope for Tata, Adani, Essar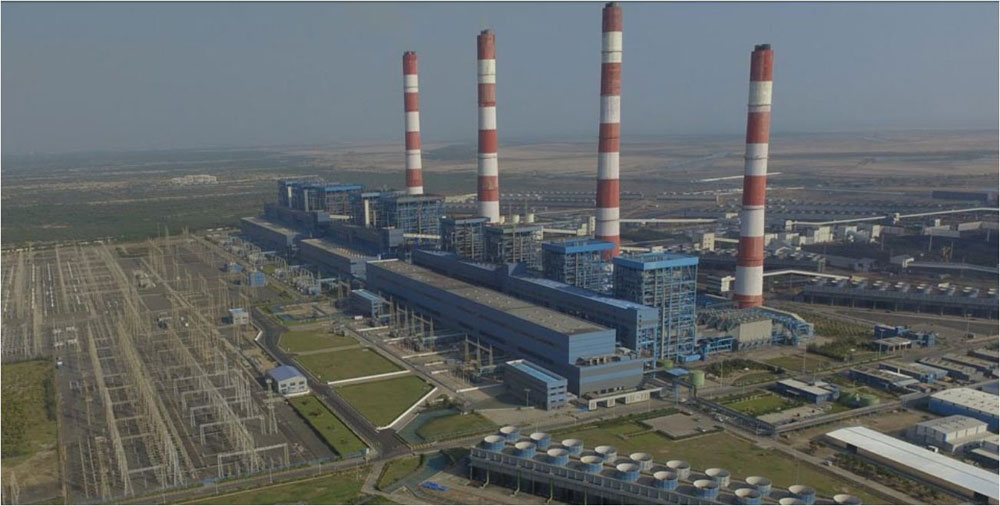 An Adani power project: Should private generators in Gujarat be allowed to charge more
Source: Adani Power Annual Report
---
New Delhi
|
Published 29.10.18, 07:58 PM
|
---
The Supreme Court on Monday asked the Central Electricity Regulatory Commission to decide within 8 weeks whether private power generators in Gujarat, including Tata Power and Adani, can charge more for electricity from imported coal.
The court verdict paves the way for the industry regulator to amend the power purchase agreements of the three plants run by Tata Power, Adani Power and Essar Power in the western state.
The Gujarat government had sought the apex court's intervention to implement a state panel report that favoured a higher tariff based on the rising costs of imported coal. The state government also wanted an extention of the contract period for the three plants, which can generate up to 10 gigawatts of electricity if they run on full capacity.
Shares of Tata Power surged as much as 25 per cent, while Adani Power witnessed a 24 per cent jump. The scrips later pared their gains, though Tata Power rose 13 per cent by the end of the day, its biggest gain since May 2009. The benchmark S&P BSE Sensex rose 2.2 per cent as a result of the upswing in the fortunes of the power giants.
The two-member bench led by Rohinton F. Nariman said the decision for tariff should not be bound by an earlier single-judge order, which had last year rejected the case for a tariff increase. Tata Power runs a 4,000 megawatt (mw) plant and Adani Power operates a 4,620mw plant at Mundra on the Gujarat coast, while Essar has a 1,200mw unit at Salaya.
According to an affidavit filed by the State Bank of India before the apex court earlier, Adani Power in Mundra owed them Rs 19,127 crore, while Essar Power Gujarat Ltd had dues of Rs 4,214 crore. Tata Group's Costal Gujarat Power Ltd owed the SBI Rs 10,159 crore.
The three plants had contracted to import coal from Indonesia and had bid for a fixed tariff to win the projects. However, the tariffs turned unviable after Indonesia changed its regulations in 2010, linking prices of the fuel to an international standard.
The power producers then sought higher tariffs to cover the increased cost, which was resisted by electricity distribution companies. Regulators and eventually courts came into the picture to decide on the case, which saw the power plants turning unprofitable ventures, while tying up huge amounts of lenders' loans.
After losing the appeal to raise electricity charges last year, Tata Power had even offered to sell a majority stake in the plant for a token one rupee to distributors, in a last-ditch attempt to ensure viability. During the last fiscal, Adanis ran their plant at 44.3 per cent efficiency, while the Tatas operated at 66 per cent, efficiency. Essar, however, kept its plant shut during the period.