ICRA places RBL Bank on rating watch
The rating agency said that it would continue to monitor developments relating to deposit levels as this could have a material impact on the liquidity position of the lender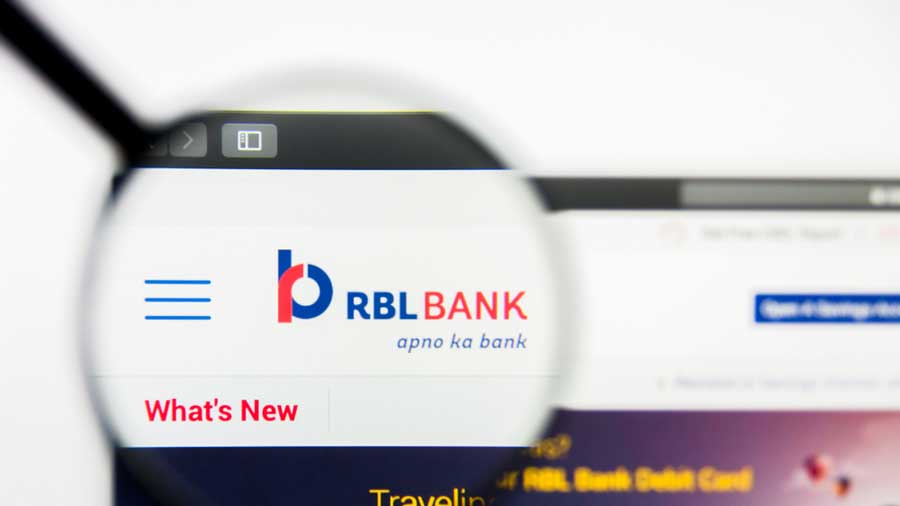 Representational image.
Shutterstock
---
Mumbai
|
Published 02.01.22, 12:15 AM
|
---
Credit rating agency ICRA has placed RBL Bank's long-term and medium-term ratings on watch with developing implications.
The move comes just days after the Reserve Bank of India appointed Yogesh K. Dayal as an additional director on the bank board for a period of two years, sparking concern that there might be some festering problems within the bank.
The appointment precipitated the exit of MD and CEO Vishwawir Ahuja who proceeded on medical leave six months before his tenure was due to end. The bank immediately named Rajeev Ahuja, who was serving as executive director, as the interim MD & CEO.
The rating agency said that it would continue to monitor developments relating to deposit levels as this could have a material impact on the liquidity position of the bank.
It added that it would take appropriate rating action when required.
ICRA said the lender has seen some moderation in the share of the top 20 depositors, which stood at 15.3 per cent of total deposits as on March 31, 2021 compared with 18.8 per cent as on March 31, 2020. However, bulk deposits (ticket size over Rs 2 crore) still account for a relatively high share in the overall deposits.
Therefore, the bank's ability to roll-over deposits and demonstrate a reasonable degree of stability in its deposits base will remain critical to sustain liquidity in the near term.
ICRA further said the bank has a comfortable liquidity coverage ratio (LCR, which is the proportion of high quality liquid assets needed to meet any short-term requirements) of 153 per cent as on December 24, 2021 against the regulatory requirement of 100 per cent.
It, however, added that the high share of unsecured high-yielding retail loans had caused asset quality pangs for the lender. The overall share of such retail segment (mainly credit cards and microfinance) remains relatively high at 31-32 per cent of advances.
The rating agency felt that this was the source of the bank's asset quality challenges after the outbreak of the pandemic. The slippages in these segments have mainly driven the fresh non-performing advances (NPA) generation to 5.54 per cent in 2020-2021 and further to 8.92 per cent (on an annualised basis) in the first half of this fiscal.
"Despite the stress on the asset quality, the headline asset quality numbers-gross NPAs and net NPAs, saw relatively less deterioration because of the sizeable write-offs done by the bank since March 2020," ICRA added.