ICEA's GST plea to Mamata Banerjee, Amit Mitra
Request to reconsider any proposals to raise GST for smartphones from the existing 12% to 18%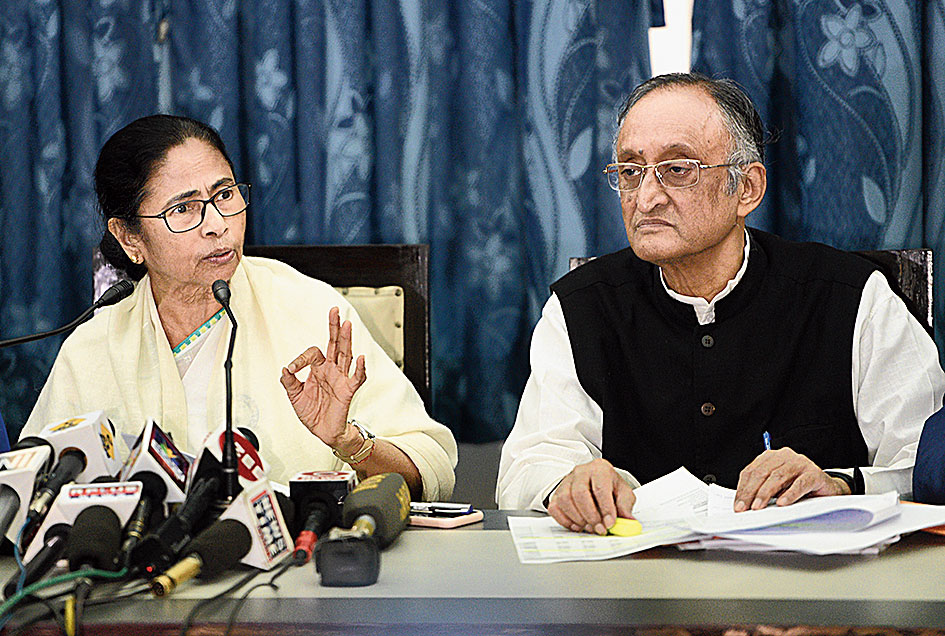 ---
|
Calcutta
|
Published 19.02.20, 07:26 PM
---
India Cellular and Electronics Association has written to Bengal chief minister Mamata Banerjee and Bengal finance minister Amit Mitra, urging the state to push for at least a status quo on GST rates on mobile handsets.
The association, which represents the domestic cellular phone industry, said the current rate of 12 per cent applicable on mobile phones is already on the higher side and called for a correction of an inverted duty structure on inputs. The industry also fears an elimination of the 12 per cent GST slab would lead to a higher 18 per cent tax rate on mobile phones.
"We request you to kindly reconsider any proposals to raise GST for smartphones from the existing 12 per cent to 18 per cent. It will have a wide ranging and adverse impact on multiple service offerings and core programmes of the government. The inverted duty structure has to be reversed by charging not more than 12 per cent on all components and accessories of mobile phones," said Pankaj Mohindroo, chairman of the ICEA.
The industry body, which represents domestic as well as the Indian chapter of global handset makers, said there had been a steep increase in revenue post GST rollout from Rs 10,900 crore to Rs 20,700 crore and Mohindroo said the states are getting good revenue with the disappearance of the grey market.
The association has also called for a lower tax rate on affordable handsets. "Industry has been repeatedly recommending for a lower GST rate of 5 per cent for entry level mobile phones costing up to Rs 1,200 that can benefit 50 per cent of the total mobile consumers without requiring any significant budget provisions," said Mohindroo.
He said the government plan of promoting domestic manufacture of mobile phones, increasing internet penetration and furthering of digital payments is likely to be impacted if the tax rates go up pushing the price of handsets.
According to industry estimate, from 58 million units in production in 2014-15 valued at Rs 18,900 crores, the number has increased to 290 million units valued at Rs 181,200 crore in 2018-19 and as per the National Policy on Electronics 2019, the country is expecting to produce 1 billion units by 2025-26 with the industry valued at Rs 13,00,000-14,00,000 crore.