Hurdles before coal FDI
Relaxation of critical regulations, such as land acquisition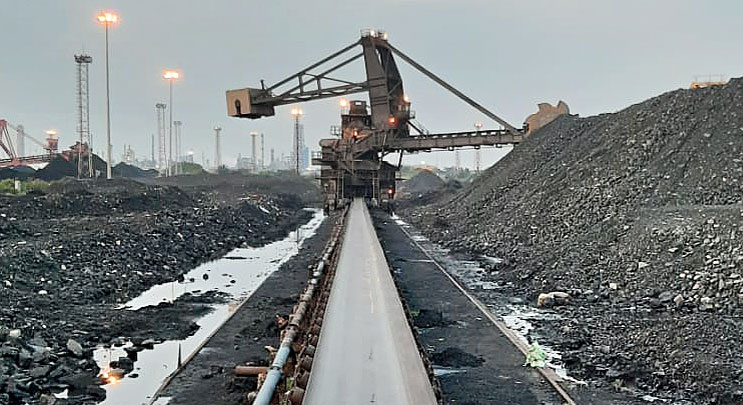 ---
|
Calcutta
|
Published 02.09.19, 07:32 PM
---
Quick regulatory approvals will be the key to attract foreign investment in coal mining.
Even an established operator such as Coal India, which produces over 80 per cent of the country's coal, had suffered huge delays because of the time consuming processes associated with land acquisition, compensation to land losers and environment and forest clearances.
"To attract FDI in the coal mining industry and associated infrastructure, the ease of doing business needs to be enhanced significantly. The rationalisation of regulatory procedures (like land acquisition) will be imperative to eliminate regulatory uncertainties and challenges," India Ratings and Research, a Fitch group company, said in a report.
"For instance, private sector investment in captive coal mines has been minimal owing to these regulatory challenges and uncertainties. Additionally, the lack of excavation infrastructure has also constrained private sector investment in the sector," the report added.
"Any new entrant in the industry would have to acquire and develop virgin coal mines. Apart from requiring a large financial outlay, this would increase the time taken to start commercial operations," the report said.
It is estimated that commercial miners would favour mines bigger than a production capacity of 10 million tonnes.
The government has announced its decision to open up the coal mining sector to foreign investors to attract global expertise.
This is crucial as some of the blocks that may be auctioned in the future are bigger and difficult to mine with the present technology.
The key to attracting investors, however, is commercial mining.
Coal ministry officials said that the ministry was working with the state government to digitise the clearance and approval processes to allow faster project implementation.
Moreover, the government is looking to make it easier in terms of the milestones and efficiency parameters.
"The government has planned for single-window clearance and is already working on the model. It requires support from the state government. The decision to allow FDI will also increase competition for Coal India," said Subhasri Chaudhuri, secretary-general of Coal Consumers Association of India.
CIL production
Coal India has produced 210.23 million tonnes between April and August 2019, 2.8 per cent lower than the corresponding period previous year.
A combination of land acquisition hurdles, law and order situation and mining accidents in subsidiary Mahanadi Coalfields and rainfall had an adverse impact on production.
The miner is also set to get a new chairman – Pramod Agrawal, an IAS officer from Madhya Pradesh— who will replace current chairman A. K. Jha next year.