Honda sees 8% growth
The new Civic petrol models will retail between Rs 17,69,900 (ex showroom) and Rs 20,99,900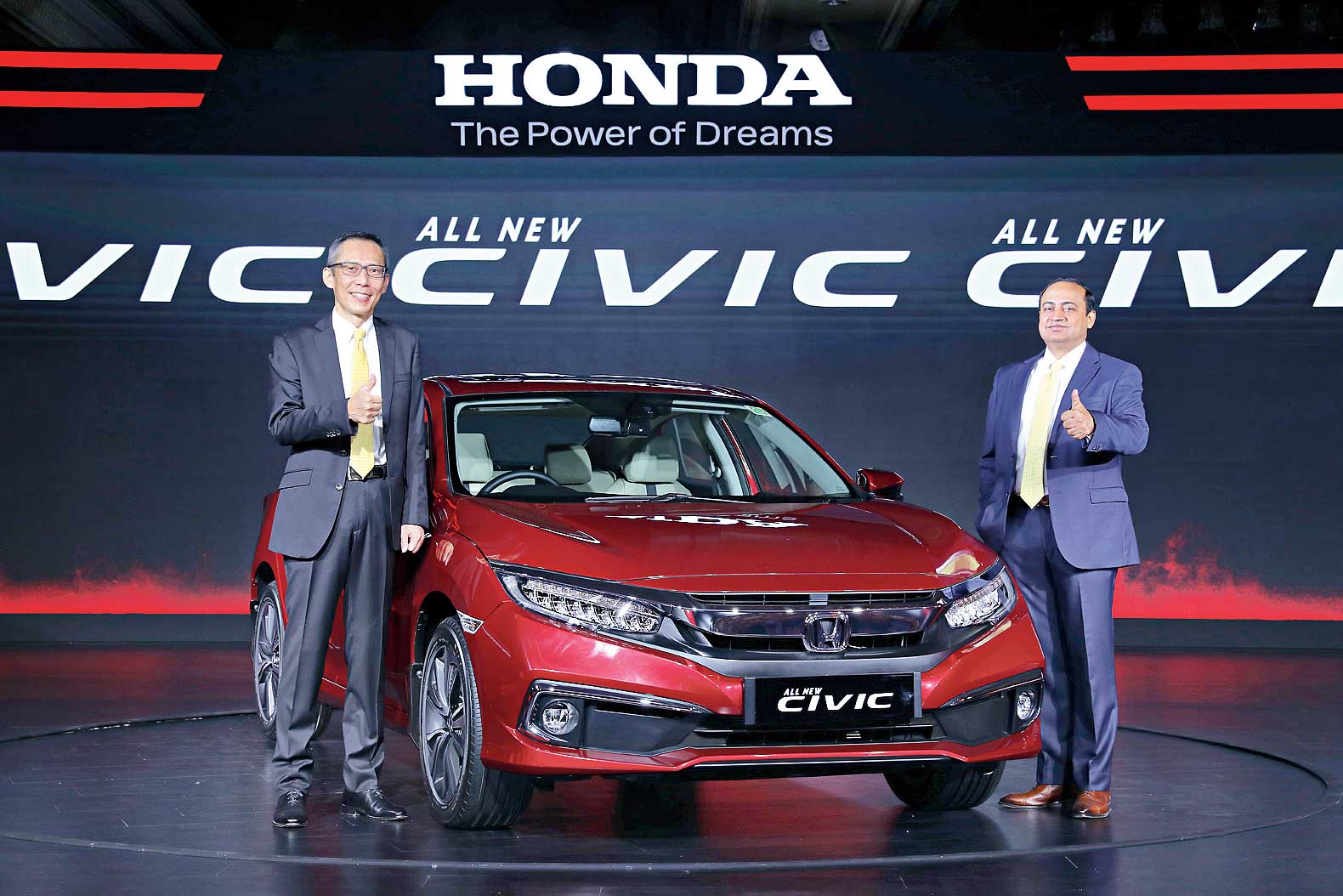 ---
---
Honda Cars India Ltd (HCIL) will post a modest 8 per cent growth in this fiscal, with sales of 1.8 lakh cars against 1.7 lakh cars in 2017-18.
"It has been a difficult year. In the first quarter, the industry grew 20 per cent but in the second quarter, the auto industry degrew (negative growth) against a high base, mainly because the GST implementation in July 2017 created a rush in buying in pre-GST prices.
"Thereafter, with insurance prices shooting up, rupee sliding and tight market conditions, customer sentiments are down and the industry has grown 3 per cent only. We have grown more than the industry," said Gaku Nakanishi, president and CEO, HCIL at the launch of the latest Civic model in New Delhi on Friday.
The new Civic petrol models will retail between Rs 17,69,900 (ex showroom) and Rs 20,99,900.
The diesel models are priced between Rs 20,49,900 and Rs 22,29,900.
The petrol models have BS-VI compliant engines, while the diesel models continue to have the BS-IV engines.
Honda, so far, has BS-VI engines for the petrol versions of The Civic and the CR-V. It will start the conversion of its entire range into BS-VI in the fourth quarter of next fiscal.
"From January 2020, we will start the BS VI conversions for the entire portfolio and finish by 31st March 2020," said Nakanishi.
The company will continue to produce a small volume of BS IV engines beyond 2020-21 for its exports. It said the conversion of diesel engines to BS-VI will impact the prices and sales of diesel models.
"Having said that we will continue with our diesel powertrains and convert them into BS-VI engines," said Rajesh Goyal, director sales and marketing, Honda Cars India.