Honda pitch for tech share
Honda and Yamaha are collaborating to supply small-sized scooters for the Japanese market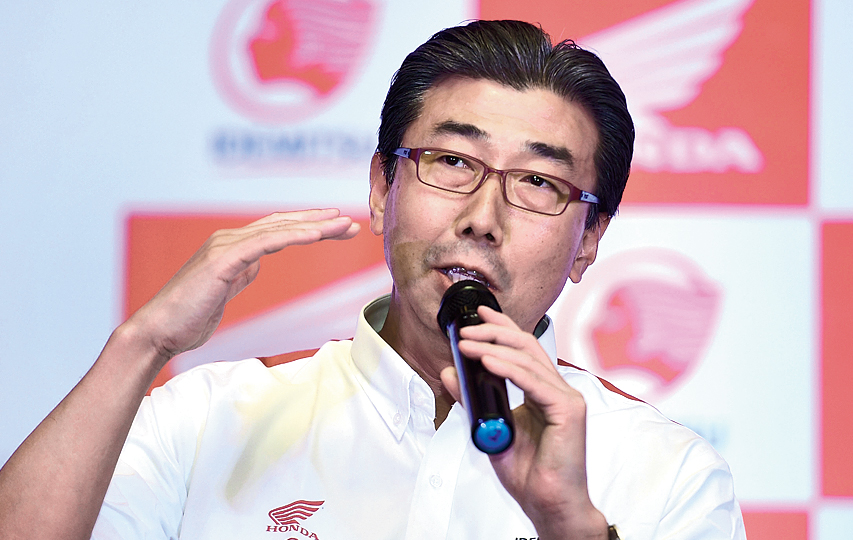 ---
Calcutta
|
Published 16.06.19, 06:51 PM
|
---
Honda Motorcycle and Scooter India (HMSI) chief Minoru Kato has called for a collaboration among two-wheeler players to share technology in a shrinking market space.
While Honda, Yamaha, Suzuki and Kawasaki are planning to build a consortium in Japan to work on common platforms for electric battery and charging stations, Honda and Yamaha are collaborating to supply small-sized scooters for the Japanese market.
On whether such global collaborations will be replicated in India, Kato said: "We are thinking on those lines. If you ask me, I think such collaborations for battery making is a good idea in India too."
He was responding to queries at the launch of the new BS-VI Activa 125 in Gurgaon earlier last week.
"In India, there is a lot of competition in the electric vehicle (EV) segment. We need to find out how to collaborate. Besides, the infrastructure needs to be developed too. In Japan, the government is part of such collaborations, too," said Kato.
On HMSI's electrification plans, Kato said: "Honda is developing EVs globally but not for India. We have the PCX Electric which was showcased in the New Delhi Auto Show 2018. We have introduced the PCX Electric scooter in Japan, Thailand and Indonesia where it has a limited demand," said Kato.
The company is concerned that the electric scooter with its limited range and high price will not find many takers in India. "We have to study what the customer demands are. In Japan, the commuting distances are smaller. In India, the commuting distance is much more," said the MD and CEO.
The Honda PCX Electric scooter is fitted with two exchangeable lithium-ion batteries with a 1.03kWh capacity each. At a constant speed of 60kph, the PCX Electric is capable of reaching a 41km range.
The electric motor has been developed in-house by Honda. These batteries can either be easily swapped for fresh ones or be charged at desktop charging stations.
On the charging time, there is a difference over whether the batteries are charged externally or by plugging in to a wall socket. Extracted from the vehicle, the batteries take four hours for a full charge. If they remain inside the electric scooter and are charged via cable, the process takes six hours.