Govt to vet spectrum for BSNL
TRAI rejects DoT's demand and telcos on rollout obligations in 3300-3670 MHz and 24.25-27.5 GHz bands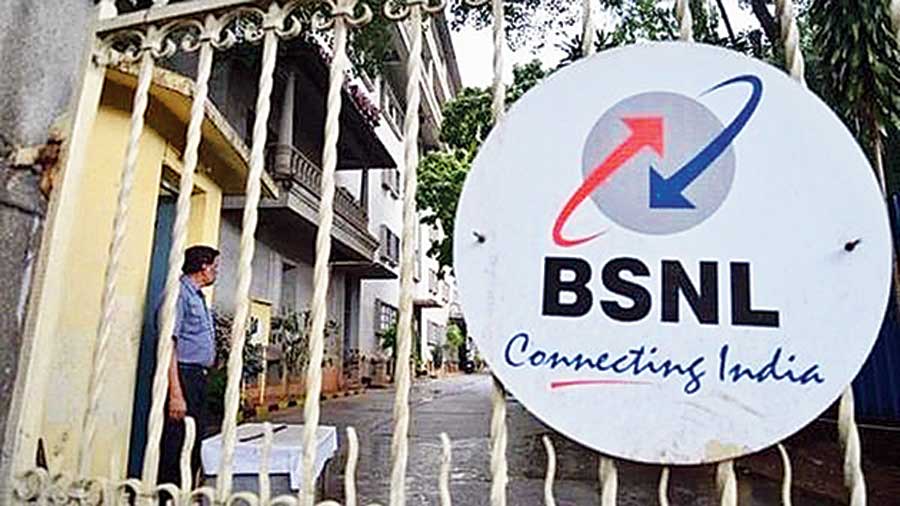 Representational Image
File Photo
---
New Delhi
|
Published 11.05.22, 03:12 AM
|
---
Telecom regulator Trai has hurled back the issue of reservation of spectrum for BSNL to the government, while stating that it is desirable that spectrum reserved for BSNL is put to use at the earliest.
The regulator, however, rejected the demand of the DoT and telcos on rollout obligations in 3300-3670 MHz and 24.25-27.5 GHz bands.
"The matter related to reserving spectrum for BSNL/MTNL is to be decided by the government. The government may have considered that the quantum of spectrum reserved for BSNL, specially in mid-band, is adequate with respect to the use cases of the technology being proposed to be deployed. It is also desirable that spectrum being reserved for BSNL is put to use at the earliest," Trai responded to the query sent by the DoT.
The DoT had suggested that "taking into account recent policy decisions on allocation of spectrum to strategic sector PSUs and considering the request of BSNL, spectrum may be reserved for the company in all the 22 licence areas.