Gold jewellers vying for internet investment gold
Till now digital wallets and e-commerce platforms have been the key enablers for low ticket purchases of gold with PhonePe, AmazonPay, Google Pay, Paytm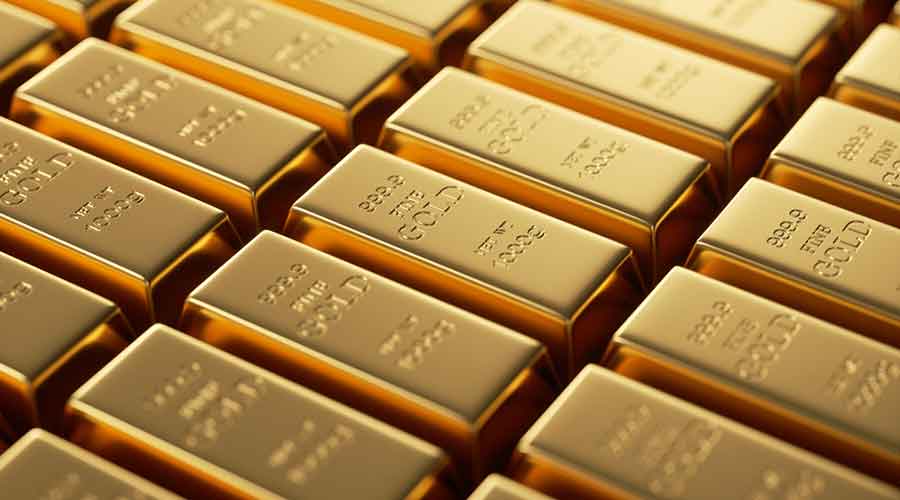 ---
Calcutta
|
Published 08.09.21, 03:23 AM
|
---
Gold jewellers with physical stores are vying for a piece of the internet investment gold (IIG) market amid changing consumer purchase preferences and rising smartphone adoption.
Till now digital wallets and e-commerce platforms have been the key enablers for low ticket purchases of gold with PhonePe, AmazonPay, Google Pay, Paytm among the companies that offered this service. Through these channels gold can be bought and sold at spot rates or bought and converted into coins. 
While jewellers have strengthened their online presence through their own e-commerce platforms to keep sales buoyant during the Covid pandemic when stores were shut, they are now looking to expand their sales channels.
Tata's jewellery brand Tanishq and Senco Gold and Diamonds on Tuesday announced their foray into digital gold. Tanishq has partnered online digital gold platform SafeGold . 
"Tanishq Digital Gold powered by SafeGold is virtually bought and comes with a flexibility to convert into physical gold in the form of jewellery at the time of redemption at 360 plus Tanishq retail stores across the country or Tanishq's official website," the company said in a statement. The jeweller said that consumers can even purchase Rs 100 worth of 24-carat pure gold.
"Tanishq in partnership with SafeGold is providing an opportunity to new age digital savvy consumers who may not have an immediate need to buy gold jewellery but may be inclined to purchase it in the near future," said Ajoy Chawla, CEO, jewellery division, at Titan Company Ltd.
Senco Gold and Diamonds launched its online gold transaction platform — DG Gold. The retail jewellery chain said consumers with valid PAN card/Form 61 and a bank account would be eligible for purchase of gold starting as low as Rs 250. The purchased gold can be converted into physical gold in the form of jewellery at 116 plus retail outlets of Senco or sold online through the DG Gold portal at prevailing rates. 
"The new platform gives our consumers the flexibility to create value and wealth which is secure and simple," said Suvankar Sen, CEO, Senco Gold and Diamonds.
Last year, the World Gold Council had estimated the online gold market in India at around 2 per cent of overall gold sales by value. 
"Smartphone penetration and increasing financial inclusion will give a vast swathe of Indian investors the ability to invest in IIG with the swipe of a finger, using mobile wallets/apps or a bank's digital platform," World Council said in its report.