Four companies set to debut this week on India's primary market
So far in 2021, around 20 companies have tapped the main board; in the previous fiscal, domestic firms raised around Rs 31,500 crore through IPOs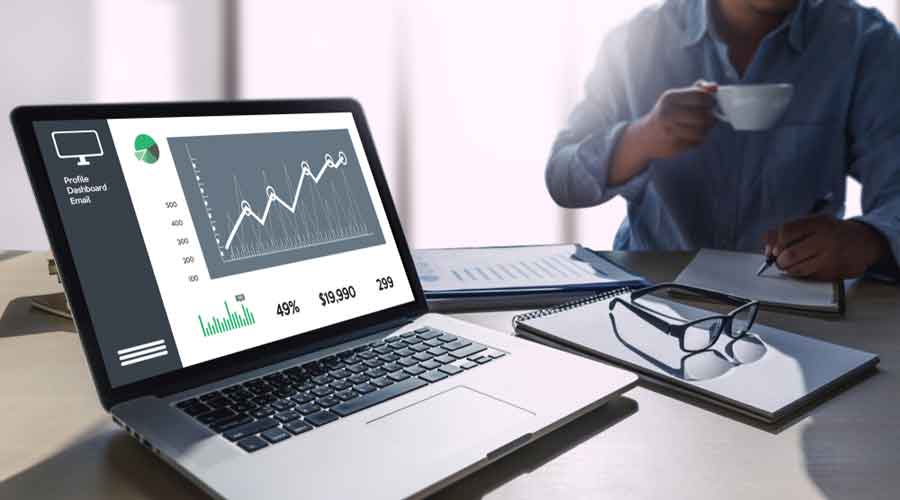 Representational Image
File picture
---
Mumbai
|
Published 14.06.21, 01:27 AM
|
---
After a brief lull, India's primary market will come back to life this week with four companies making their debut.
And that may be just the start of a frantic few months of initial public offers with the new entrants banking on abundant liquidity and a strong retail interest.
The four firms that will jointly raise Rs 9,123 crore are Shyam Metalics and Energy Ltd, Sona BLW Precision Forgings (Sona Comstar), Krishna Institute of Medical Sciences and Dodla Dairy. Macrotech Developers was the last company to tap the markets in April.
So far in 2021, around 20 companies have tapped the main board. In the previous fiscal, domestic firms raised around Rs 31,500 crore through IPOs.
Most of the companies who offered shares have enjoyed solid listing gains, which have prompted retail investors to jump into the subscription race.
Of the 20 firms that have tapped the primary markets in this calendar year, around 16 are now trading higher than their issue price, thus showing investors who failed to get an allotment could pocket gains if they purchased the shares from the secondary market.
These gains are seen even in the case of companies such as Barbeque Nation Hospitality, which is in a sector hit hard by the pandemic and the resultant lockdowns. Its shares are currently trading at Rs 827.45 — a gain of 65.49 per cent over its issue price.
This is also the case with Easy Trip Planners (up 137 per cent), Nureca (up 278 per cent), Indigo Paints (up 77 per cent) and Laxmi Organic Industries (up 73 per cent).
Speaking to The Telegraph, Pranav Haldea, managing director, PRIME Database Group said the IPO pipeline remained strong with around 50 companies either holding regulator approval or awaiting its nod.
Haldea pointed out that the primary market takes a cue from the secondary market and as long as the latter remains strong, IPOs will continue to see brisk activity.
He said one of the major highlights over the past one year was that retail participation has gone up significantly because of listing gains.
"We have seen good interest across the board. Retail investors follow the institutional investors. So when there is a good institutional response, we find good retail investor participation as well,'' he noted.
Ruchi Soya FPO
Edible oil firm Ruchi Soya, which is owned by Baba Ramdev-led Patanjali Ayurveda, has filed draft document with Sebi to launch a follow-on public offer (FPO) to raise up to Rs 4,300 crore. The FPO is being launched to meet the Sebi norm of minimum public shareholding of 25 per cent in a listed entity.