Fortis drafts legal reply on Supreme Court order
The judgment on Friday said the sale had already taken place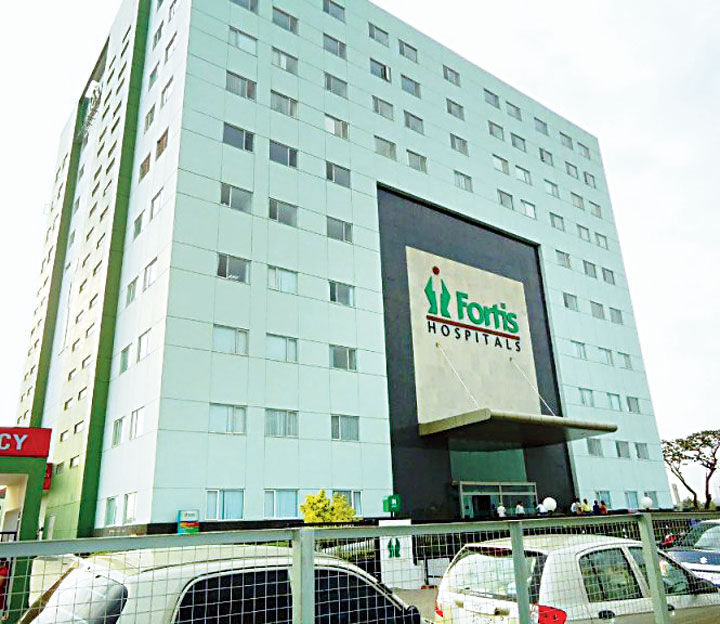 ---
|
Mumbai
|
Published 18.11.19, 07:51 PM
---
Fortis Healthcare on Monday said it is exploring legal means with regard to last week's Supreme Court judgment which had found the company guilty of contempt of court for violating its earlier order.
On Friday, the apex court had held former Ranbaxy promoters Malvinder Singh and Shivinder Singh guilty of contempt of court for violating its earlier order, asking them not to divest their shares in Fortis Healthcare.
The Supreme Court had, in an earlier order passed on December 14, 2018, issued a status-quo regarding the sale of controlling stake in Fortis Healthcare to Malaysian IHH Healthcare Berhad. The judgment on Friday said the sale had already taken place.
"This matter needs to be enquired into and we have to be certain when this sale actually took place and when was the controlling stake in Fortis transferred to IHH Healthcare Bhd… We are prima facie of the view that these transactions are in wilful disobedience of the order of this court dated December 14, 2018, read in conjunction with the earlier orders,'' the apex court said.
It added that Fortis will be one of the contemnors.
The healthcare firm on Monday said the Supreme Court has sought an enquiry into the acquisition of healthcare assets from RHT Health Trust by the company. The apex court has also sought an enquiry into whether the subscription by IHH to the shares of the company was undertaken after the status quo order was issued, and if such a subscription was in violation of the status quo order.
"The company would be appropriately responding to these concerns of the Supreme Court by providing cogent evidence. The company remains firm that these transactions were, at all times, conducted in a fair and transparent manner after obtaining all relevant regulatory, shareholder and corporate approvals and only after making all due disclosures to public shareholders of the company and to the regulatory authorities, in a timely manner,'' Fortis said.
On the IHH transaction, Fortis said it was done through fresh preferential allotment of shares and approvals were sought through an EGM on August 13, 2018.
Further, the transaction was consummated on November 13, 2018, which was more than a month before the status quo order was passed. Fortis added that this would be placed before the apex court.
The company will tell the court that no part of the proceeds from the IHH transaction were paid to Malvinder Mohan Singh, Shivinder Mohan Singh or any of their controlled entities in anyway, Fortis Healthcare said.
On the RHT (a Singapore listed business trust which had some Indian assets) transaction, which was consummated on January 15, this year, Fortis said it was undertaken in the best interest of the company and at that time the erstwhile promoters were not unit-holders in RHT Health Trust.