Firms fear coronavirus hit
Affected sectors: Electrical machinery, mechanical appliances, organic chemicals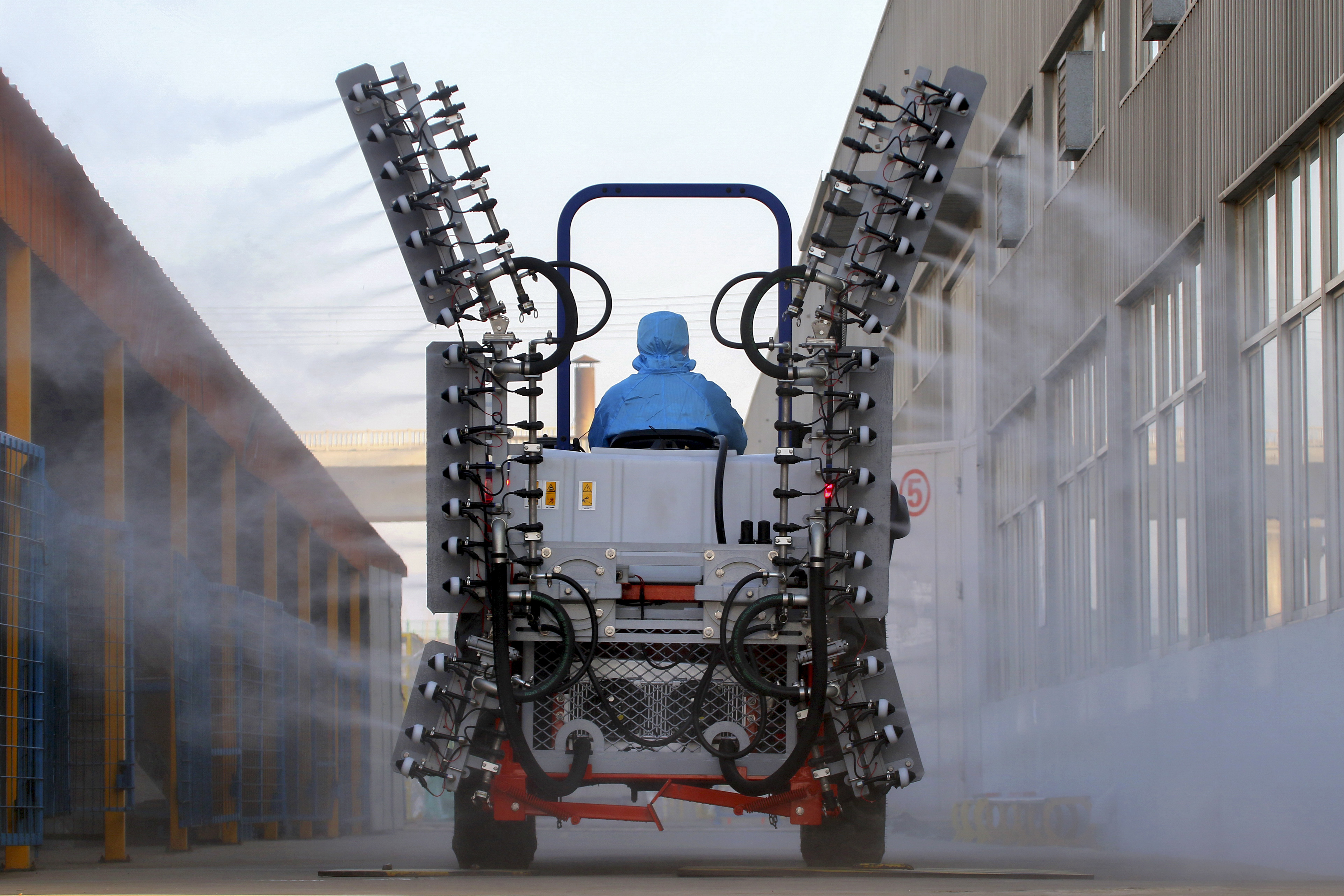 A worker in a tractor operates electrostatic spray to disinfect a workplace following the coronavirus outbreak, in Yantai city in east China's Shandong province, on Sunday.
(AP photo)
---
New Delhi
|
Published 13.02.20, 08:10 PM
|
---
A prolonged shutdown of Chinese factories on account of the coronavirus could hit Indian industry as 28 per cent of India's imports are dependent on supplies from Beijing.
Some of the major affected sectors would be electrical machinery, mechanical appliances, organic chemicals, plastics and optical and surgical instruments.
All eyes are on whether Chinese factories open on Monday after the lunar new year holidays. Chinese authorities could ask workers not to report to work till the virus has been brought under control, potentially leading to extensive losses.
The blow comes at a time the manufacturing sector in India has reported a negative growth of 1.2 per cent in December, leading to a contraction of 0.3 per cent in IIP growth.
"India imports 40 per cent of its electrical machinery from mainland China. Including Hong Kong, its share in the country's electrical machinery goes up to 57 per cent," Anagha Deodhar of ICICI Securities said in a report.
"The electrical machinery production in Hong Kong (HK) is heavily dependent on imports from mainland China. Hence, if coronavirus leads to an extended shutdown in mainland China and HK, over half of India's electrical machinery imports are likely to get impacted," Deodhar said.
India also imports almost one-third of its machinery and mechanical appliances from China. The next three largest exporters to India — Germany, US and Japan — also depend on China for machinery imports. Hence, a prolonged shutdown is likely to put 30-40 percent of India's machinery imports at risk, the report added.
Further, organic chemicals are expected to be among the worst-affected imports. Close to 40 per cent of India's imports of organic chemicals come from China.