Expansion on Apple menu
Apple has started manufacturing iPhone XR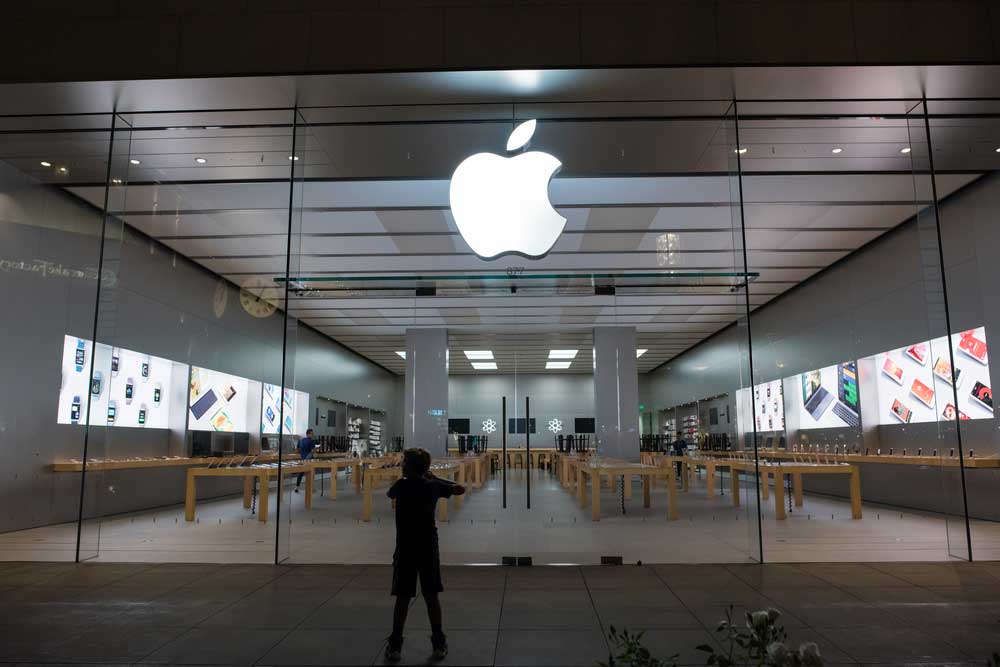 Apple has also zeroed in on a location in Mumbai for its first Apple Store in country
(Shutterstock)
---
Published 25.11.19, 06:32 PM
|
---
US tech giant Apple has started the production of the iPhone XR for the Indian market as well as for exports, while one of its suppliers has taken over a closed Nokia unit in Chennai, information technology minister Ravi Shankar Prasad said on Monday.
Salcomp, the iPhone maker's supplier, will make components at the Nokia plant near Chennai after reaching an agreement to take over the closed facility of Nokia.
The Cupertino-based company has reportedly earmarked a location in Mumbai for its first Apple Store in the country, which would enable it to provide its signature experience to Indian customers.
Prasad said Salcomp will revive the Nokia unit, which was closed for nearly 10 years, and the facility will become operational from March 2020.
The unit will produce chargers and other equipment, and Salcomp would invest Rs 2,000 crore over five years.
Finland's Salcomp is the world's largest manufacturer of mobile chargers, including for Apple.
"This facility will attract 10,000 direct jobs and 50,000 indirect jobs in the coming days and 70 per cent of the products will be exported, mostly to China," Prasad said.
The Nokia plant was shut down in late 2014 after a tax dispute between the Finnish company and the local authorities.
Apple, which also works with Taiwanese contract manufacturer Wistron in India, already makes the iPhone 6S and 7 here.
Nokia, in a statement, confirmed that it had reached an agreement with Salcomp for the sale of the facility in Sriperumbudur, Chennai.
The widening of Apple's supplier base in India, the world's second-biggest smartphone market, is a boost to Prime Minister Narendra Modi's "Make in India" drive.
India has been trying to take advantage of the trade war between Beijing and Washington, which has disrupted supply chains and forced companies to look for alternative manufacturing locations.
New Delhi cut corporate tax rates in September to woo manufacturers and revive private investment. It is also making plans to attract companies such as Apple, Foxconn and Wistron to expand locally.
Prasad said a well defined manufacturing policy had ensured a rise in electronics exports.
Exports grew to $1.6 billion in 2018-19 from $200 million in 2017-18. In the current financial year, exports are expected to reach up to $3.2 billion, of which $1.6 billion is expected to come from mobile phones.