Duty shield for MSMEs
India needs to manufacture more (to increase volume) and this will result in lower prices, says Gadkari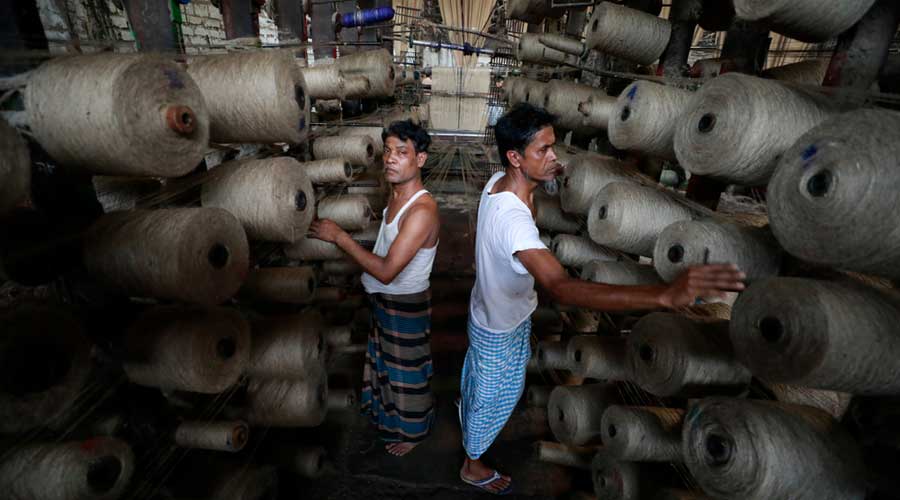 ---
---
Union minister Nitin Gadkari on Saturday said the government would consider increasing duties on sectors that are heavily dependent on imports to encourage domestic industry, especially MSMEs.
"India needs to manufacture more (to increase volume) and this will result in lower prices. An increase in import duty will encourage Indian manufacturers. When the production is in bulk, the cost will be competitive," Gadkari said at a virtual summit organised by Confederation of Indian Industry (CII).
The minister did not specify the type of products.
Gadkari said industries must identify the imported products and the obstacles in their domestic production to improve the ease of doing business.
He asked the CII to identify the issues faced by MSMEs in the country. "The CII should identify where our MSMEs and small scale industries can create a market in India and what are the sectors where we can increase exports," the minister said.
In the last few months, the government hiked the import duty on items such as bamboo, used in making agarbatti, to 25 per cent from 10 per cent to encourage the use of local bamboo. The minister said the move will give jobs to 25-30 lakh people.
Gadkari urged industry to identify the sectors heavily reliant on imports, particularly from China. Asserting that a case study is in the offing based on three years of imports and exports, Gadkari said China's 70 per cent exports pertained to 10 sectors.
"MSMEs need to get a market here in India. Dependence on imports (from China) has to be reduced… We also need to upgrade technology, make our ports, rail and roads more efficient," he said.