Drill to build duty wall in budget
The aim is to raise duties on finished products and reduce them on components used in manufacturing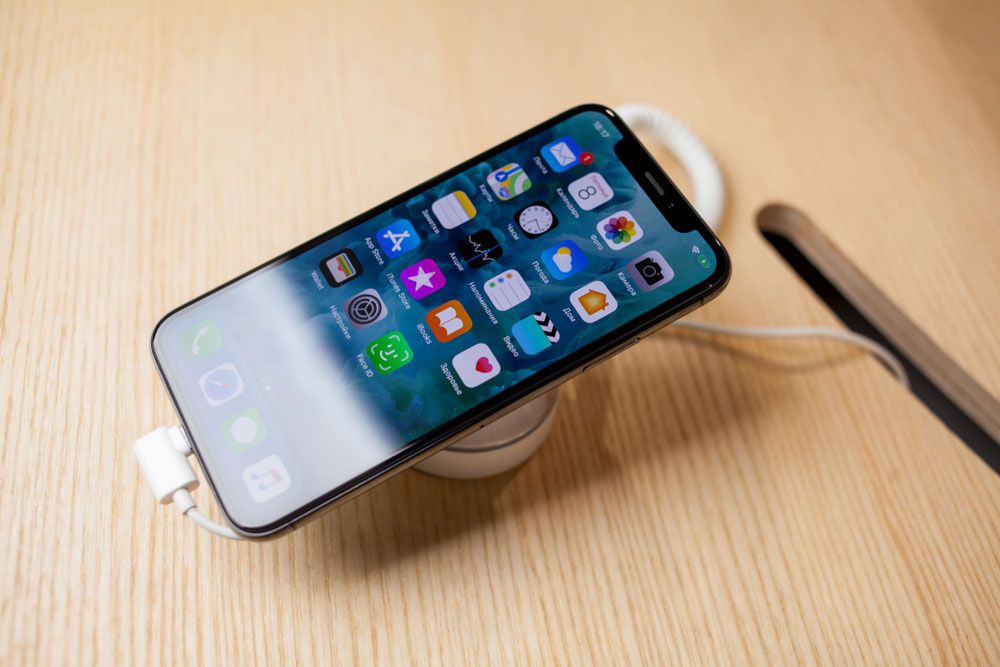 The government wants to work on taxation changes to progressively force manufacturers such as Apple and Samsung and their suppliers to shift base to India
(Shutterstock)
---
New Delhi
|
Published 09.12.18, 06:47 PM
|
---
The Narendra Modi-government's interim budget, to be presented eight weeks from now, will try to build a duty shield for Indian manufacturers to help its much touted but not-yet successful Make in India programme.
The aim is to raise duties on finished products such as television sets and refrigerators and reduce them on components used in manufacturing, such as parts for electric cars and computer chips.
A series of high-level inter-ministerial meetings, some of them chaired by the cabinet secretary, held earlier had asked key economic ministries to "examine measures on the diversification of export base and increase in domestic production in order to deal with merchandise trade deficit".
Trade analysts calculate electronic imports to surpass oil imports by 2020 and could be as high as $300 billion, if current growth trends continue.
To reverse this trend, the government wants to work on taxation changes to progressively force manufacturers such as Apple and Samsung and their suppliers to shift base to India.
India shipped in more than $2-billion worth of televisions, washing machines, refrigerators, vacuum cleaners, digital cameras and mixer grinders.
Officials said local consumer durable makers had recommended duty on these goods be ratcheted up to 20 per cent from 10 per cent.
"Most of the white good imports come from South East Asia, taking advantage of a liberal India-Asean free trade pact. This has certainly impacted Indian white goods industry significantly," said Biswajit Dhar of the Jawaharlal Nehru University and formerly director-general, Research and Information System for Developing Countries.
Currency impact
The rupee's value has weakened against the dollar by 14 per cent since the beginning of the year, but so has that of competing currencies such as the Thai baht.
A weaker rupee makes imports expensive and exports cheaper in dollar terms. However, unless the terms of trade with Baht, Won (Korea) or other competing currencies changes significantly, cheaper imports could spell trouble for the local manufacturers.
Duty tweaks in the past have targeted mobile phones to force the makers to shift shop to India. About 120 local handset manufacturing factories were reportedly set up in the last four years in India, making the south Asian giant the second largest mobile phone producer in the world after China, according to the Indian Cellular Association.
Nevertheless, despite the encouraging data, the fact remains government statistics do not capture the entire picture. Most of the factories are merely assembly lines for mobile phone parts made in China and Taiwan.
Indian officials say they are trying to change that through "a combination of incentives to make more in India and tax disincentives to import kits and components for which production capabilities are present here".
However, a round of import duty increases last year and this year has already attracted global furore. The European Union, the US and Japan are among those to raise objections before the World Trade Organisation on India's move to raise customs duties on mobile phones, television sets and projectors.
Among US firms believed to be upset with India's import duty structure are Ford Motors and Apple, which has set up an assembly factory in Bangalore and then seen a rise in taxes on smartphone parts.
Many say the hike in taxes is an attempt by India to try and coerce global smartphone makers into adding more value in India. India is the world's fastest growing smartphone market and the sixth largest automobile market.
US President Donald Trump has earlier attacked India over high tariffs, picking on the Harley Davidson motorcycle as an example.