Airlines seek $1.5bn interest-free credit
One or more of the country's airlines are expected to fail in the absence of additional funding from the govt or their owners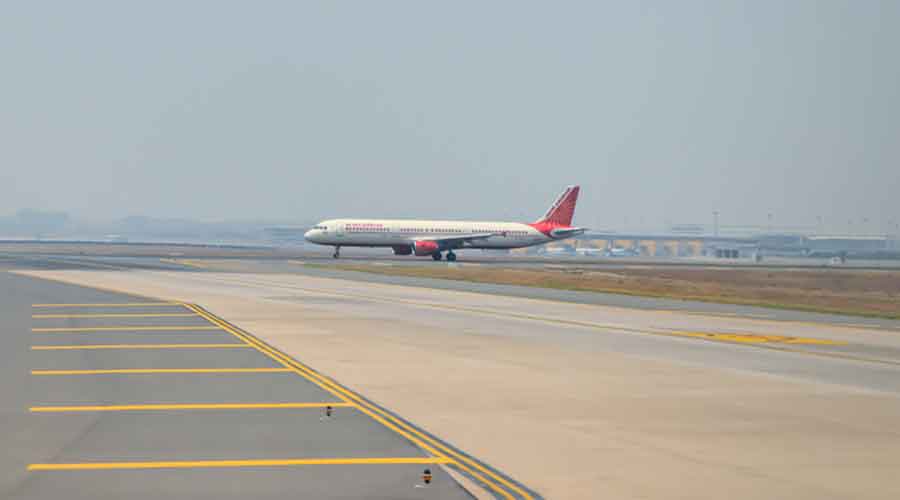 ---
---
Airlines in India have sought at least $1.5-billion in interest-free credit from the government. The Covid-19 related lockdowns and restrictions have dragged their revenues down 86 per cent in the first quarter to Rs 3,651 crore from a year ago, civil aviation minister Hardeep Singh Puri said on Wednesday.
The carriers have also sought a deferment of loan repayments by six months without these borrowings being classified as "non-performing", Puri said in a written reply to Parliament.
The airlines have asked the government to include jet fuel in the Goods and Services Tax and abolish excise duty on aviation turbine fuel, the minister said.
Indian carriers need as much as $2.5 billion to keep flying, according to estimates by CAPA Centre for Aviation; and one or more of the country's airlines are expected to fail in the absence of additional funding from the government or their owners.
"The revenue of Indian carriers has reduced from Rs 25,517 crore during April-June 2019 to Rs 3,651 crore in the same period in 2020. The revenue of airport operators has decreased to Rs 894 crore from Rs 5,745 crore during April-June 2019," the minister said.
The employee count of Indian carriers went down to 69,589 on July 31 from 74,887 on March 31, a decrease of 7.07 per cent. The employee count at airports has come down to 64,514 on July 31 from 67,760 on March 31. The number of employees at ground handling agencies fell 22.44 per cent to 29,254 in the April-July period.
Air India's total revenue has come down to Rs 1,531 crore during the first quarter of 2020-21 from Rs 7,066 crore during April-June 2019.
Scheduled domestic flight services were suspended in India from March 25 to May 24 because of the coronavirus-triggered lockdown. They were resumed from May 25 but in a curtailed manner.
Puri stated the domestic air traffic in the country fell to 1.2 crore during March-July period compared with 5.85 crore in the year-ago period. International traffic dropped to 11.55 lakh during these five months compared with 93.45 lakh in the year-ago period, he added.
Scheduled international flights have been suspended in India since March 23 because of the coronavirus-triggered lockdown. However, special international passenger flights have been operating in India under the Vande Bharat
Mission since May and under bilateral air bubble arrangements formed between India and other countries since July.